Unlimited Double Up Food Bucks Matching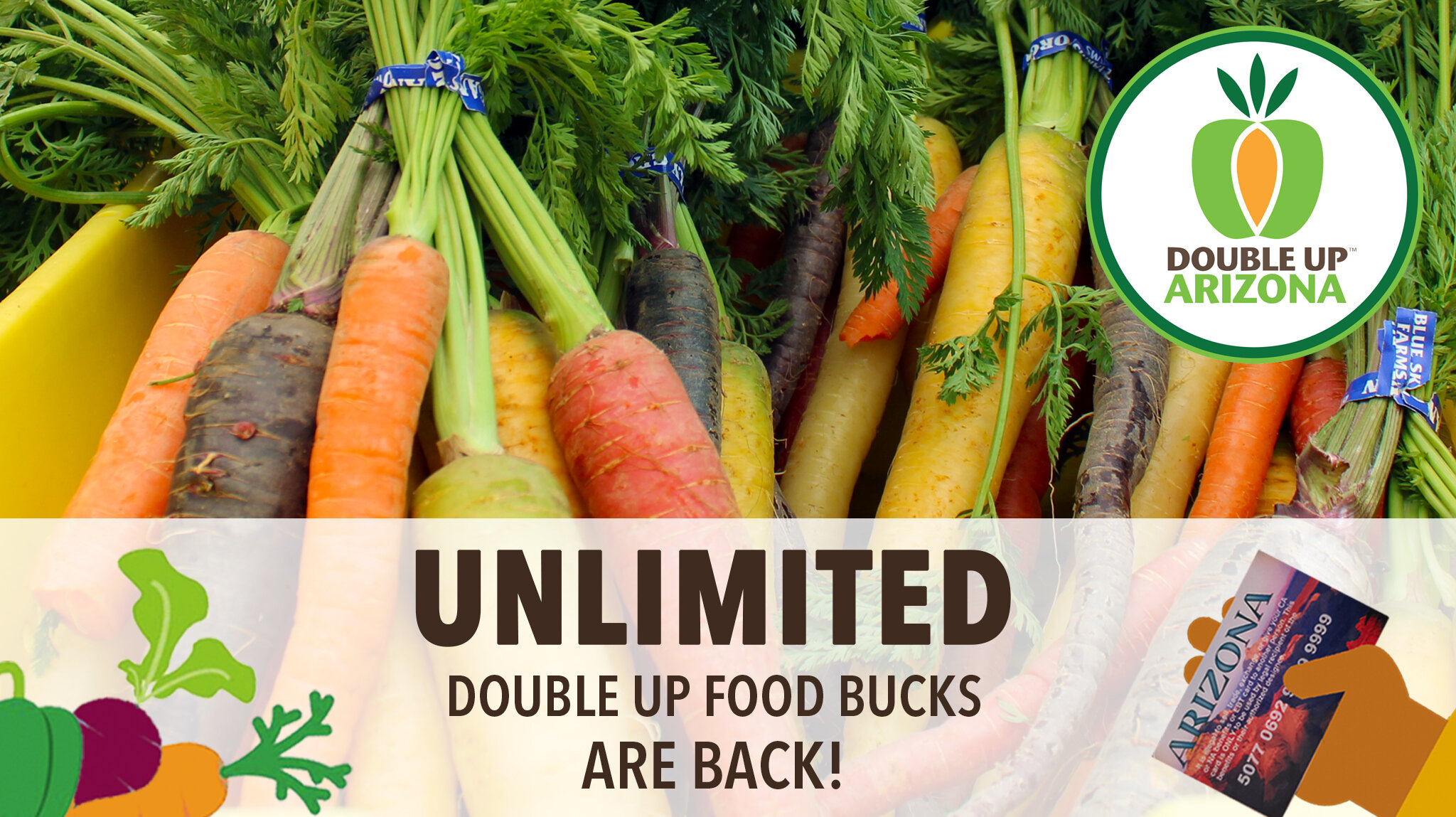 UPDATE
In response to community need, the $20 daily matching limit will be temporarily removed. Families can double any amount of SNAP benefits used at the market. This promotion will run from now through May 30th!
How to redeem your Double Up Food Bucks at the Market
BRING your SNAP Quest/EBT card to the market. First stop at the information, located at the entrance of the market near McKinley and 1st.
Purchase SNAP/EBT coins with your SNAP benefits card. These coins will be spent directly with the vendors. With these coins, you can purchase SNAP-Eligible items such as fruits, vegetables, bread, dairy, meat, and dried beans. There is no daily limit on SNAP purchases.
Get matched dollar for dollar with Double Up Food Bucks. These coins may be spent with our farmers for fresh fruits and vegetables.
It's that easy! Learn more about this program and its benefits by going to
www.doubleupaz.org
Posted in Double Up Food Bucks, Vendors