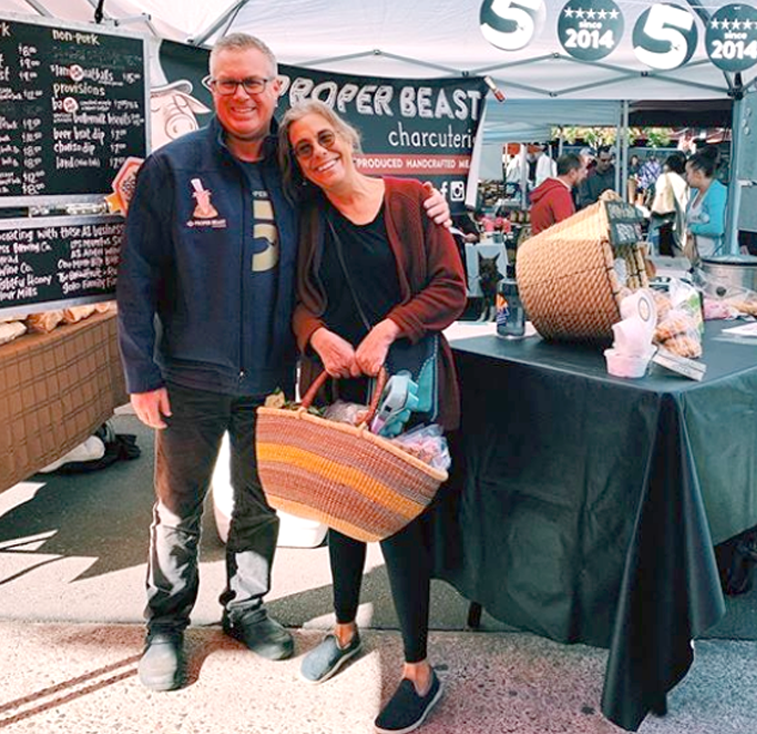 Become a Merchant
The Downtown Phoenix Farmers Market is pleased to solicit applications for those wishing to become vendors at the Market.
We welcome the following types of items:
Agricultural: Farmers who raise, cultivate and harvest their produce, herbs, flowers and nursery crops to sell at the market. Also included are items from beekeepers, egg, dairy, and meat producers, fishermen, and farmers who process their own raw product into "value-added" items.
Crafts: People who craft with their own hands the products they offer for sale at the market. Crafts containing materials native to Arizona or the Southwest as a major ingredient in the product for sale (min. 50%), will be given preference. Please note that at this time we are at capacity for non-food vendors, however, we still encourage you to submit an application so we have it on file.
Prepared/Processed Food Vendors: Ready-to-eat or pre-packaged items. Vendors are encouraged to use locally-grown ingredients. Priority is given to those vendors who use local ingredients when possible.
Becoming a Merchant - More Information
Vendor Selection: We currently review applications seasonally. Your application will be reviewed by a Vendor Selection Jury that will ensure that your products meet the criteria listed above. If selected, you will be asked to provide all necessary permits/insurance information, as well as a signed Market Agreement and your annual fee.
Fees: All participating vendors will be charged an annual fee of $120 for a 10' x 10' space. There is an additional fee of 10% of your daily sales each market day.
Proof of Licensing: Vendors must provide a copy of their business license, along with any other applicable licenses, permits, and other items required by the City of Phoenix or the Maricopa County Health Department before their first day at the market. Please contact the Health Department directly to inquire about what permits you will need in order to sell at our market.
Proof of Insurance: Vendor must provide proof of commercial general liability insurance in an amount not less than $1,000,000 before their first day at the market. Community Food Connections, Inc. DBA Downtown Phoenix Farmers Market should be named as an additional insured on the Vendor's general liability insurance policy and, upon request, the Vendor shall provide this documentation.
Location: The market lot on the southeast corner of McKinley Street and Central Avenue; 721 N.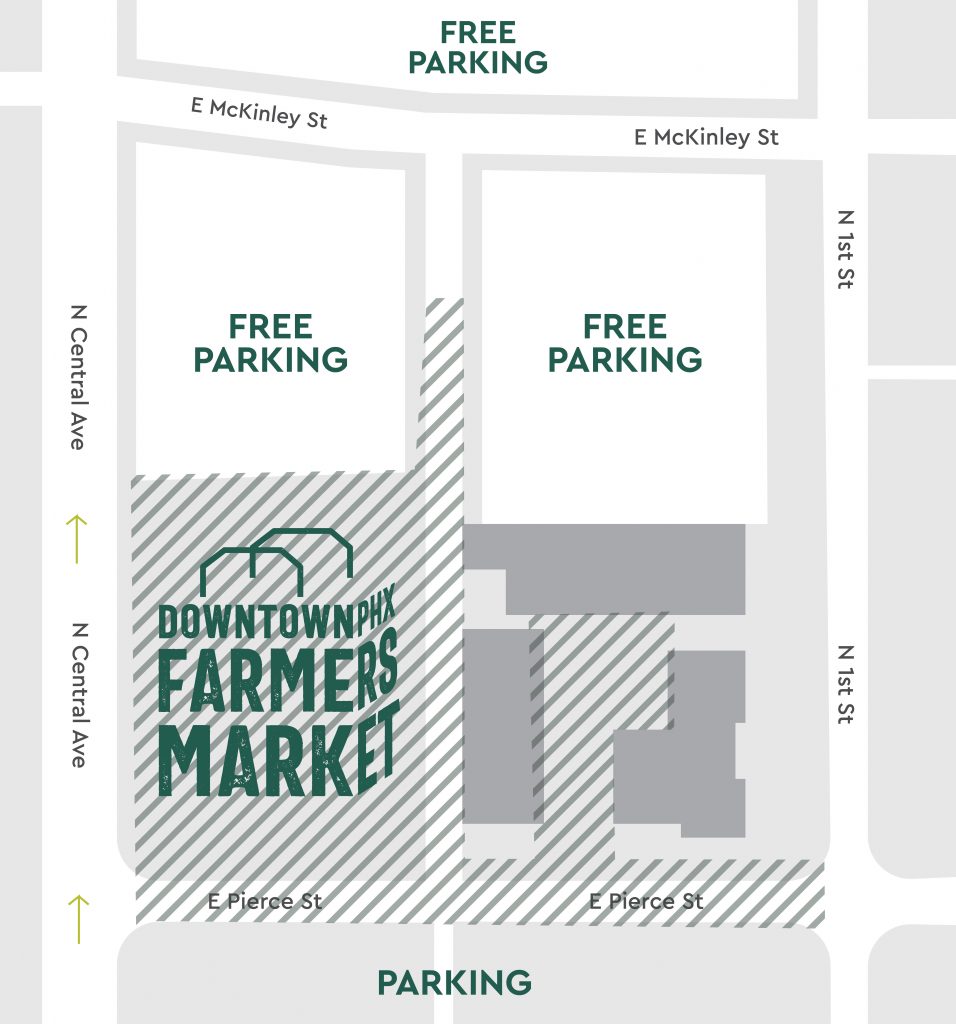 Central, 2 blocks south of Roosevelt.
Set-up: Our Market runs year-round outdoors in the 0pen air. Our market has a limited amount of tents and tables available for a rental fee. Vendors should be able to furnish their own tents and tables. All businesses are expected to set up and break down all of their own equipment and we ask that you leave your space cleaner than when you arrived.
Days and Times:
Year-round, rain or shine
Saturdays, October – May, 8 am – 1 pm
Saturdays, May – September, 7 am – 11 am
PLEASE BE PATIENT: At this time we are reviewing applications seasonally so please be patient while we get back to you. Artisans and other non-food vendors, please note that we are currently at capacity. We do keep a waitlist of inquiring vendors to review if and when space opens. Waitlists do not guarantee a vendor space at the market, however, it does ensure inquiring vendors do not need to reapply.
Thank you for your interest in the Downtown Phoenix Farmers Market.
Resources:
Environmental Services Department
https://esd.maricopa.gov/4996/Permits-Forms-and-Applications
Cottage Food Program
https://www.azdhs.gov/preparedness/epidemiology-disease-control/food-safety-environmental-services/cottage-food-program/index.php
Maricopa.gov Form Center
https://www.maricopa.gov/FormCenter/Environmental-Services-16/NEW-OWNERNEW-PERMIT-APPLICATION-FOR-A-PU-175