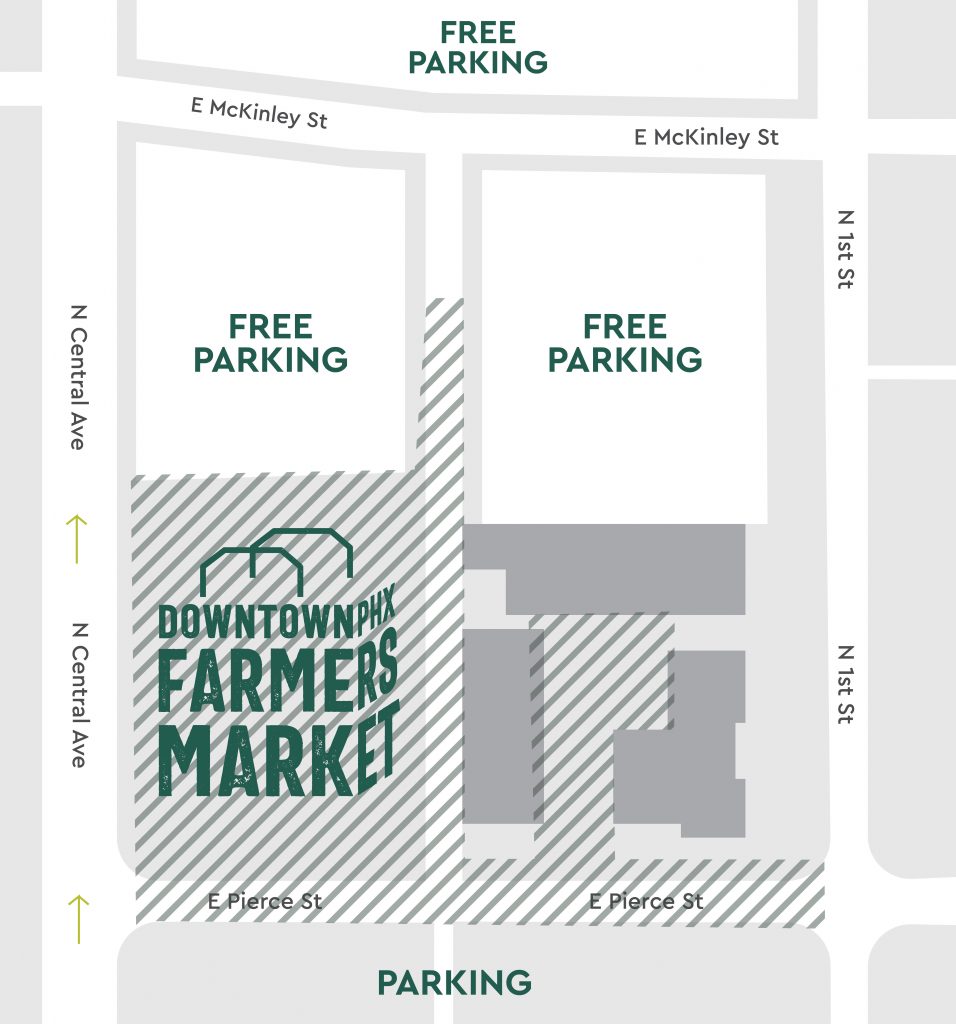 Map & Parking Options
721 N Central Avenue
Phoenix, AZ 85004
Bike Parking – always celebrated.
Auto Parking – available directly north and south of the Farmers Market, from 1st Street & McKinley and 1st Street & Filmore. Street parking and other parking options are available throughout downtown.
Light Rail – We are located directly 2 blocks south of the Central & Roosevelt Light Rail station.
City Bus –We are located directly off the bus routes on Central & McKinley.