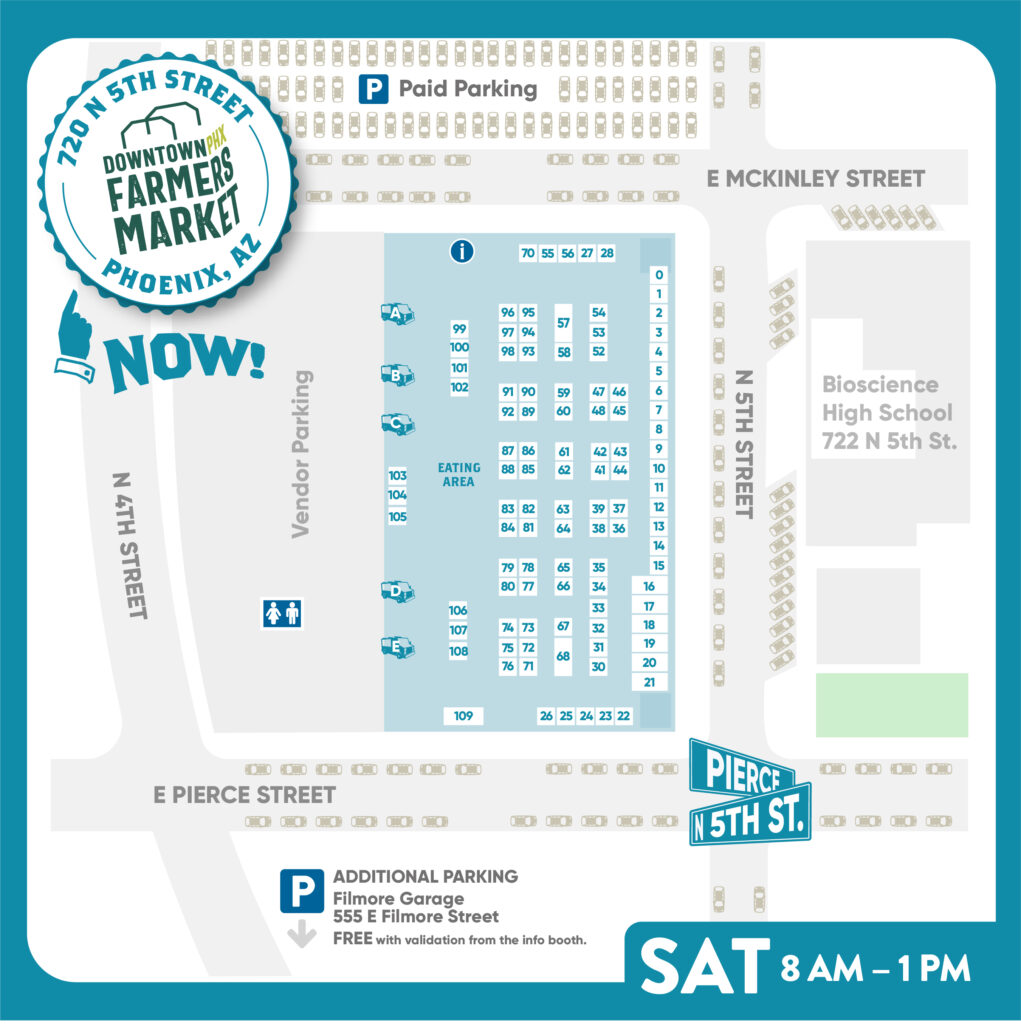 Map & Parking Options
720 N 5th Street
Phoenix, AZ 85004
Bike Parking – always celebrated, located at the southern entrance on Pierce St, and NE corner of 5th St and McKinley.
Auto Parking – Free and metered street parking, but some only take quarters. We have 1-hour validation for parking at the Fillmore Parking Garage located at 555 E. Fillmore; just stop by our info booth before you leave. Paid parking directly north of the market ($4/hr). Please note that 4th Street is one way northbound. There are no gravel lots to park in at our new location.
Light Rail – Half-mile walking distance from Roosevelt and Central Ave station.
City Bus –Fillmore St & 5th St, this stop serves route 7  both north and southbound. A variety of times are available on Saturday mornings, from roughly 7:20 am to 11:20 dropoffs. Find the schedule here. Stop ID 5636, NextRide #10605