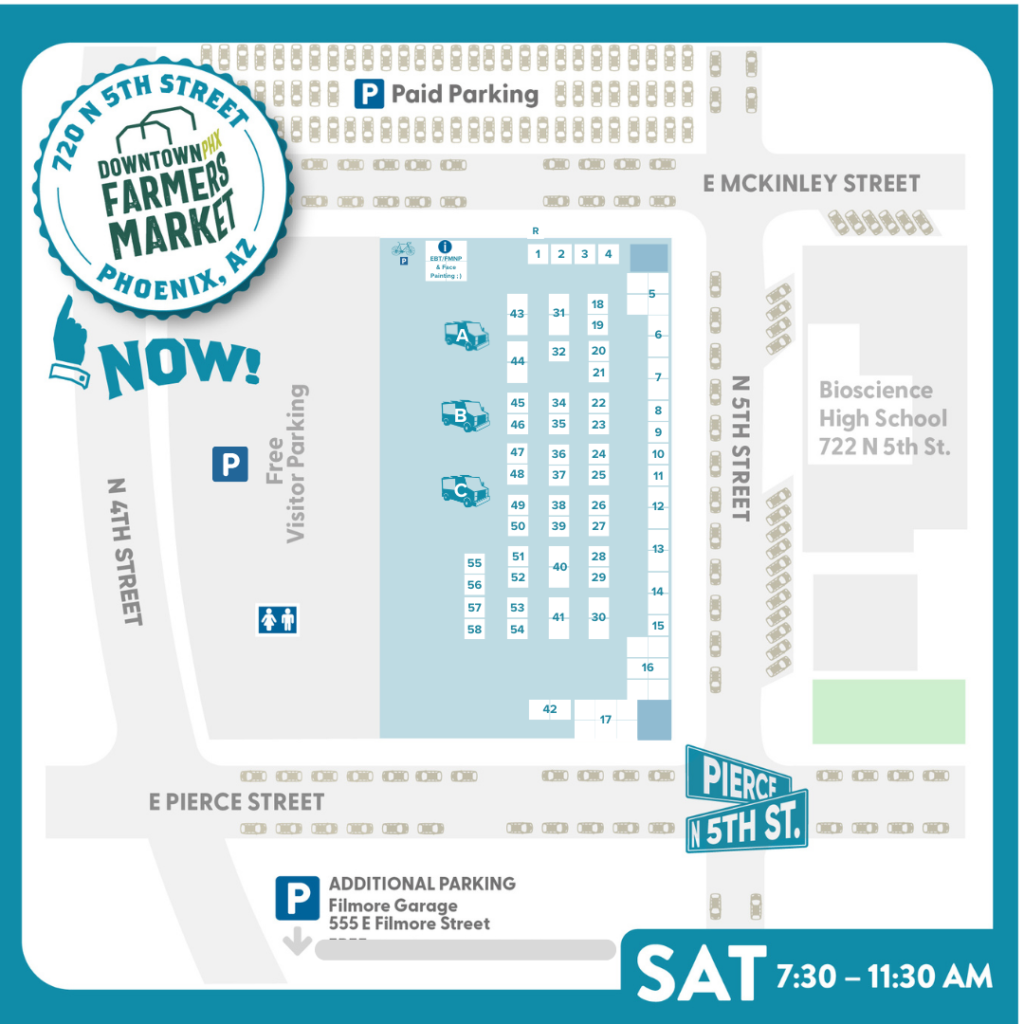 Map & Parking Options
720 N 5th Street
Phoenix, AZ 85004
Bike Parking – always celebrated, located at the southern entrance on Pierce St, and NE corner of 5th St and McKinley.
Auto Parking – Free parking in the same parking lot as the market, until all spaces are filled- enter off of Pierce Street.
Free and metered street parking, but some only take quarters.
Paid parking available at 555 E. Fillmore and the Arizona Center Garage.
Paid parking directly north of the market ($4/hr).
Please note that 4th Street is one way northbound.
Light Rail – Half-mile walking distance from Roosevelt and Central Ave station.
City Bus –Fillmore St & 5th St, this stop serves route 7  both north and southbound. A variety of times are available on Saturday mornings, from roughly 7:20 am to 11:20 drop-offs. Find the schedule here. Stop ID 5636, NextRide #10605