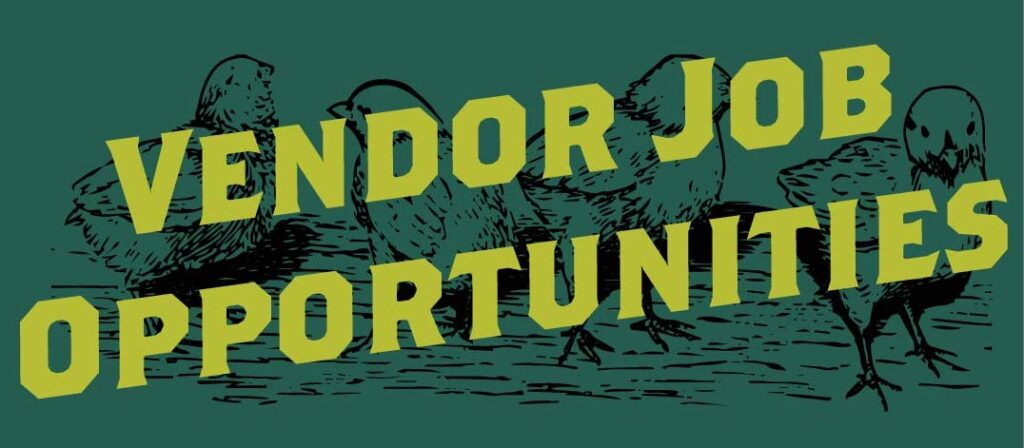 Welcome!
Are you looking for part-time work? Maybe even full-time work?
We may have some vendors in need of staff at the market!
We'll post updates here in regards to vendors who are looking for support at the market on Saturdays and potentially throughout the week.
If we have openings – we encourage you to contact the vendors directly. Their preferred contact info will be listed.
*NOTE* This page is for vendor job opportunities only.
Current Openings
Updated March 2023
Maya's Farm – Maya is looking for immediate help at her beautiful farm and at the Saturday Farmers Market. For more information, email Maya, [email protected]
RA Seasonings – Ryan Alarie is a genius with spices and seasonings and he is looking for market staff. Work for this super fun company at the market every Saturday. For more information, email [email protected]