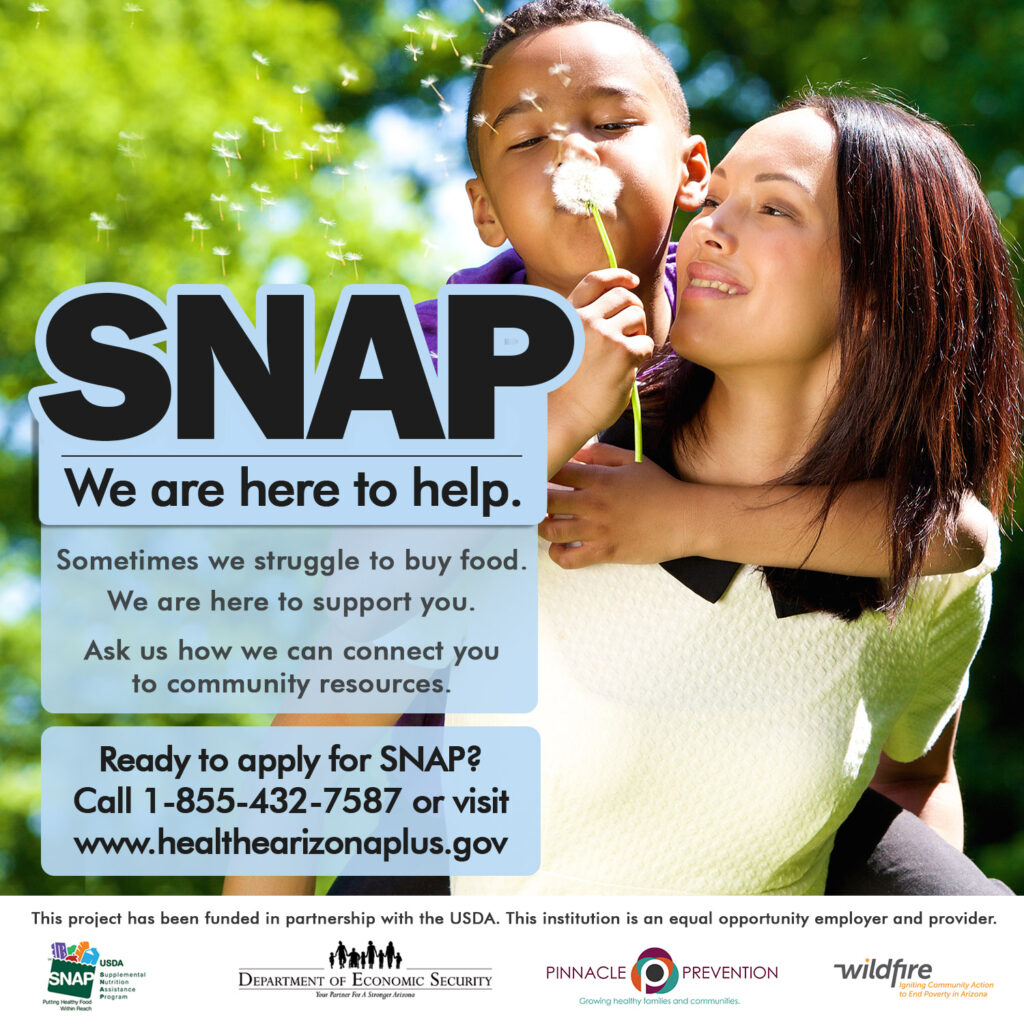 What Do You Know About SNAP?
SNAP is here for you when you need help buying food.
SNAP is easy to use. SNAP benefits are loaded monthly onto a card that works like a debit card.
You get to choose where to shop and what to buy. Plus, when you shop at participating farmers markets and other Double Up Food Bucks locations, you can double your SNAP dollars.
SNAP is available for all Arizonans who qualify. Plus, you have already paid into the program with your tax dollars.
Many Arizonans that work use SNAP to help afford healthy food.
Ready to apply for SNAP? Call 1-855-432-7587 or visit www.healthearizonaplus.gov
This project has been funded in partnership with the USDA. This institution is an equal opportunity employer and provider.
SNAP Eligibility