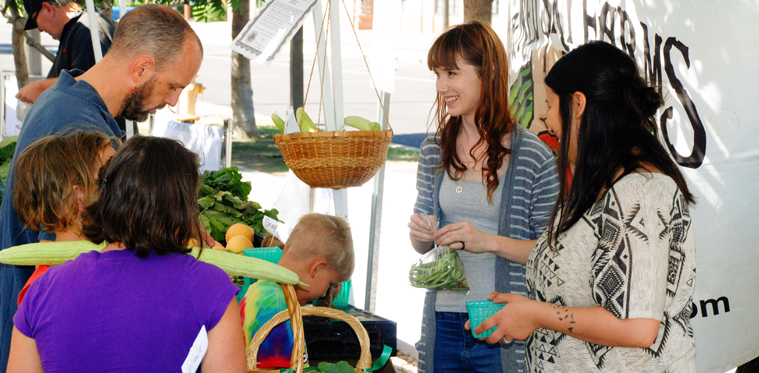 Connect your business to the community.
At Downtown Phoenix Farmers Market, we place a very high value on our local business community. They work long hours and show up week after week to offer the freshest produce, meats, cheeses, and quality products in Arizona at our urban farmers market. But they also provide stories, smiles, and human interaction that separate farmers markets from grocery stores. Their unique stories are all different, but the characters are always the same; we connect with passionate people, a love of community, and a transparent process for cultivating it.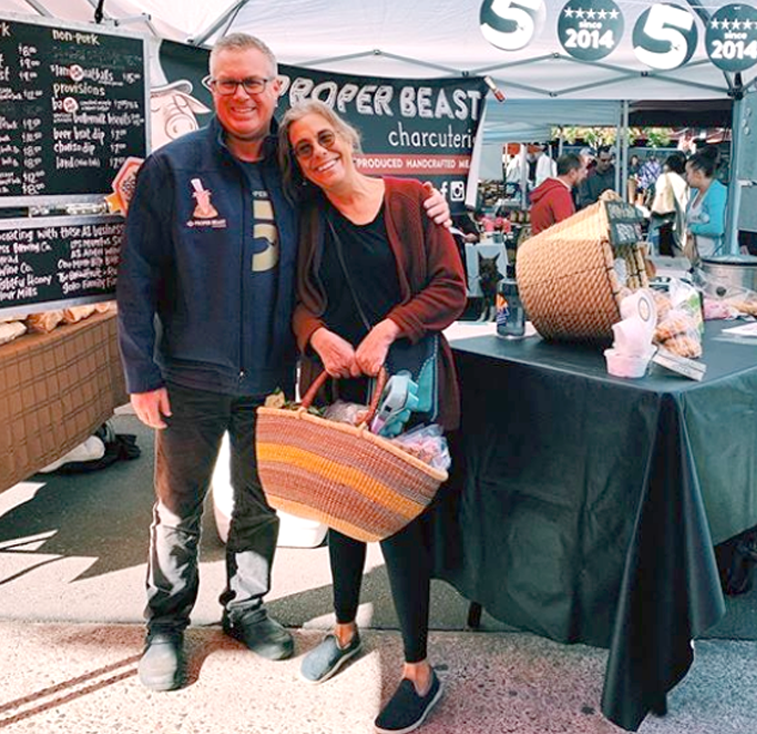 Become a Merchant
The Downtown Phoenix Farmers Market is pleased to solicit applications for those wishing to become vendors at the Market.
We welcome the following types of items:
Agricultural: Farmers who raise, cultivate, and harvest their produce, herbs, flowers, and nursery crops to sell at the market. Also included are items from beekeepers, egg, dairy, and meat producers, fishermen, and farmers who process their own raw product into "value-added" items.
Crafts: People who craft with their own hands the products they offer for sale at the market. Crafts containing materials native to Arizona or the Southwest as a major ingredient in the product for sale (min. 50%), will be given preference. Please note that at this time we are at capacity for non-food vendors, however, we still encourage you to submit an application so we have it on file.
Prepared/Processed Food Vendors: Ready-to-eat or pre-packaged items. Vendors are encouraged to use locally-grown ingredients. Priority is given to those vendors who use local ingredients when possible.