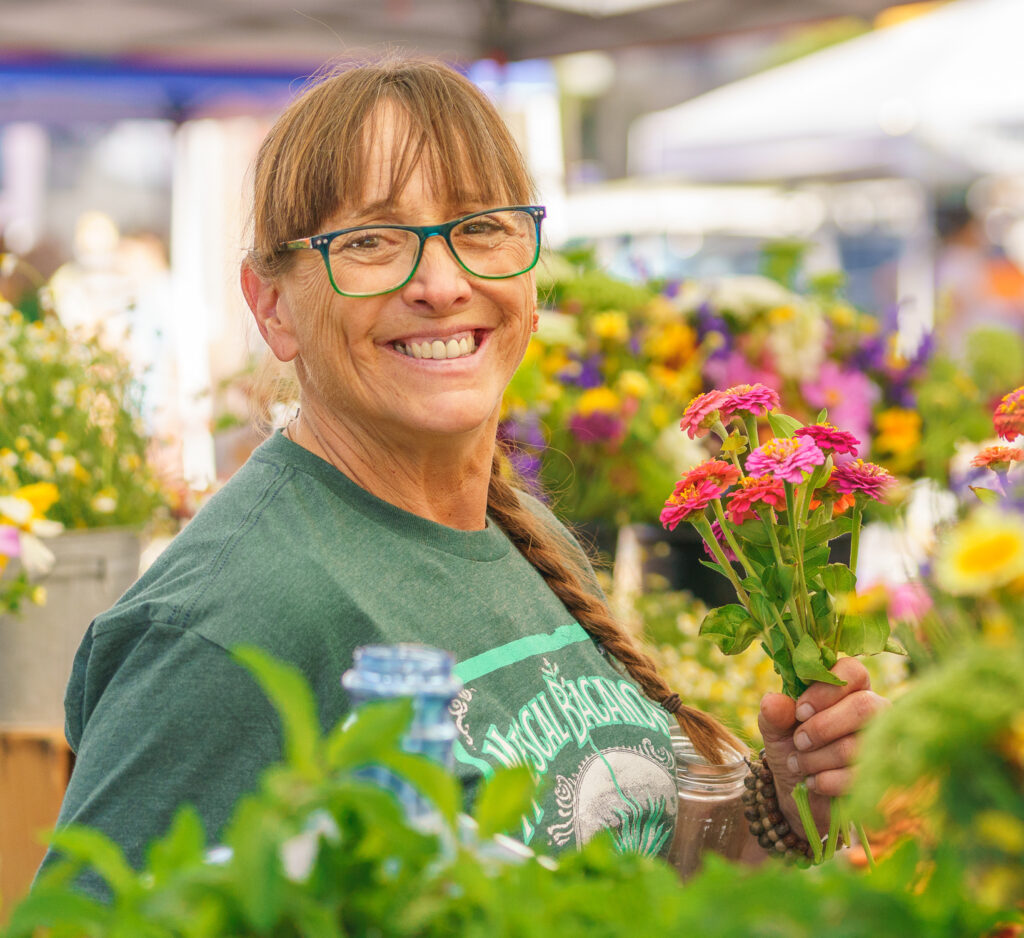 Connect your business to the community.
At Downtown Phoenix Farmers Market, we place a very high value on our local business community. We welcome local entrepreneurs who are seeking to grow their businesses with minimal investment and an emphasis on community building. Our vendors provide stories, smiles, and human interaction that separate farmers markets from grocery stores. Their unique stories are all different, but the characters are always the same; we connect with passionate people, a love of community, and a transparent process for cultivating it.
Become a Merchant
Our Market prioritizes local growers and vendors who use locally sourced ingredients. We also prioritize those practicing both social and environmental sustainability within their business model. We are pleased to always offer applications to those who wish to join. 
The Downtown Phoenix Farmers Market is a farmer's market; therefore, priority will be given to Agricultural Vendors and Prepared Food. 
Vendors must produce their own items. Items may not be purchased and resold as "locally grown" or home/handmade. Those not creating their own products must demonstrate who they're sourcing from and who it's benefiting. It's possible, but rare for resale for vendors to join the market. 
We welcome the following types of vendors:
Agricultural Vendors: vendors who sell raw foods, fiber, and edible plant starts, or that are grown in Arizona. This includes eggs, meat, and produce.
Prepared Food Vendors: vendors who sell ready-to-eat food or drink prepared by the vendor. Also includes foods fit for taking home (bread, pasta, salsa, etc.). Prepared food vendors are encouraged to source ingredients from Arizona farms and businesses.
Food Trucks: vendors who sell prepared food and meals from a catering-style truck or trailer. Must have the appropriate licensing.
Medicinal Vendors: vendors who sell items that are fit for human consumption and are touted for healing properties (examples include teas, tinctures, supplements). Must be processed or produced in Arizona.
Body Care & Household Products Vendors: vendors who sell items created in Arizona and can be used for the home or body (examples include soaps, cleaning products, aromatherapy).
Artisan Vendors: vendors who sell items that are handcrafted in Arizona by the vendor in their home or shop or curated by an approved micro-business (examples include jewelry, ceramics, woodwork, clothing, photography).
Plant Vendors: vendors selling non-edible plants and plant materials that are grown/produced in Arizona. This includes indoor/outdoor plants, flowers, and planters.
Pet Vendors: vendors who sell pet treats and accessories that are produced in Arizona. Bonus to those sourcing ingredients locally. We all love to spoil our pets!
Community Vendors: vendors who are fundraising for a school or nonprofit by selling food grown in a school or community garden or selling handmade crafts. Community vendors can also be nonprofit groups educating the public about beneficial programs, healthy lifestyles, environmentally friendly practices, etc. These vendors will be allowed to set up on a limited basis when space allows.
Service Vendors: vendors provide services that add value to the customer experience at the Market (examples include composting, sharpening knives). The Vendor Committee will deem what is considered "value-added", and these items must still be produced or serviced by a micro-business.