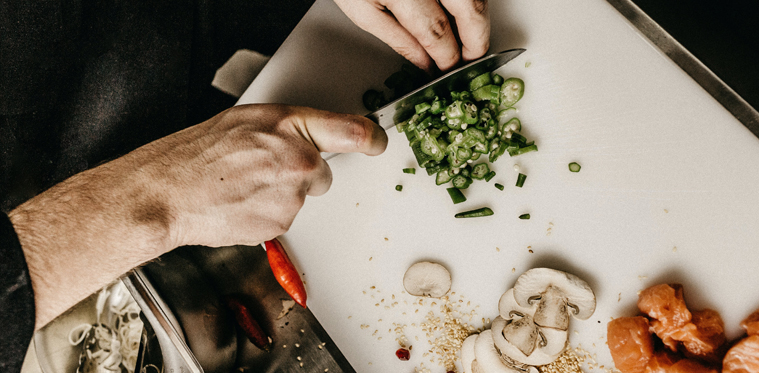 Enjoy Our Local Recipes
We've gathered our favorite recipes inspired by our delicious market finds. Discover simple and fresh recipes, cooking how-tos, seasonal produce, market shopping lists, and videos with local chefs.
What's in season: Apples, Arugula, Basil, Black-eyed peas, Chiles, Corn, Cucumbers, Figs, Green beans, Herbs, Okra, Pears, Potatoes, Pumpkins, Shelling Beans, Squash (summer), Squash (winter), Sweet Peppers, Tomatoes, Zucchini, Zucchini Blossoms
Roasted Eggplant Ingredients: Eggplant – cut in half then cut crosshatching cuts about ¾ inch deep Olive Oil – 1 ½ Tablespoon Sea Salt – ½ Teaspoon Garlic – 1 […]
Read More
This year make your own gifts for friends and family. Homemade prickly pear jam paired with fresh market bread is the perfect hostess gift this season. ⁠
Read More
We're missing our weekly workshops but thought we'd share this Prickly Pear Potato Salad from our Harvesting Nopal Workshop & Demonstration with Monika Woolsey, Hip Veggies, don't miss trying some […]
Read More
Spaghetti Squash is a great way to introduce more vegetables into your diet. This vegetable is full of calcium, iron, vitamin B and potassium making it a good choice for […]
Read More
Charly Calbom from Hadley Farmship cultivates a variety of heat resistant crops on his half-acre urban farm in Southwestern Phoenix. Some are native to the Sonoran Desert, while others are […]
Read More
Melanie Albert of Experience Nutrition makes it easy to create farm-to-table recipes. Try out her recipe for beet burgers. Using ingredients from the Market, she walks you step by step […]
Read More
Mulberry season is here! Mulberries can usually be found sold at local farmers markets. They have a sweet exotic flavor that can be eaten raw or used to make unique […]
Read More