Fresh Roasted Chile Peppers at Crooked Sky Farms
The past few weekends, Crooked Sky Farms has been bringing fresh chile peppers to roast right at the market! Come grab a bag while these peppers are in perfect season! They have either mild or hot chile peppers, and always roast them right on site. Today I wanted to share with you all some pictures from the market and recipe inspiration with the peppers.
the roasting process: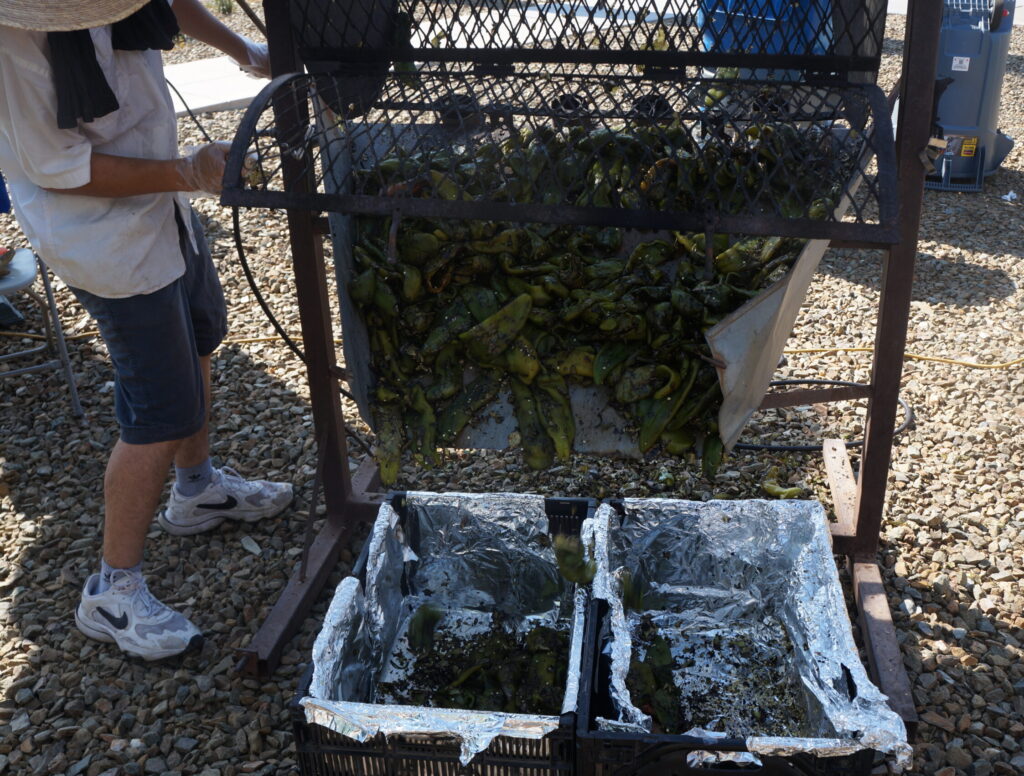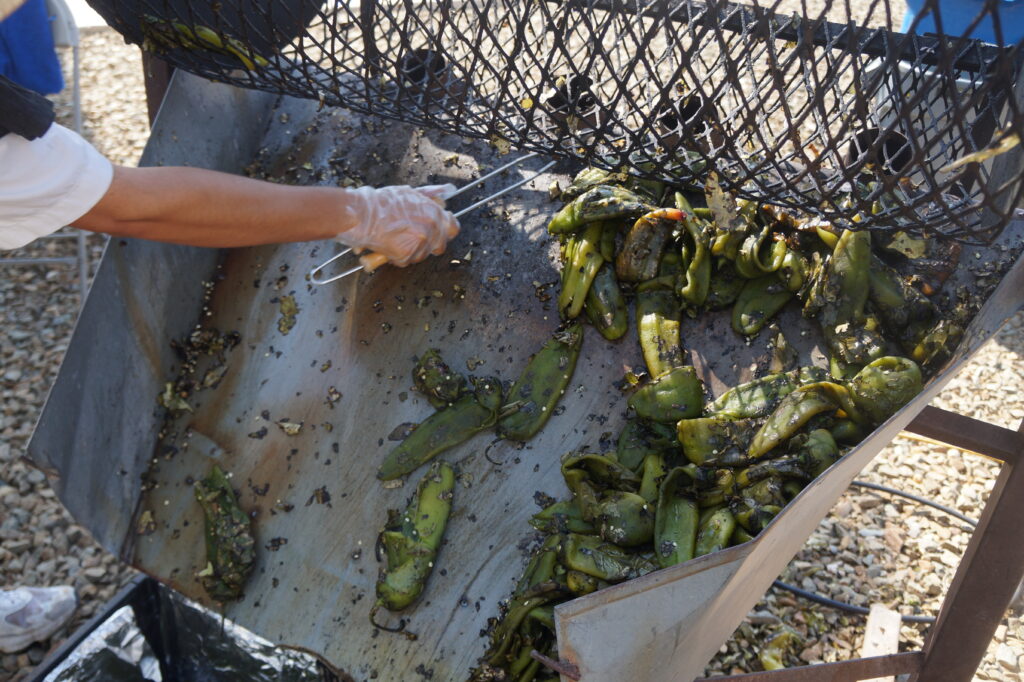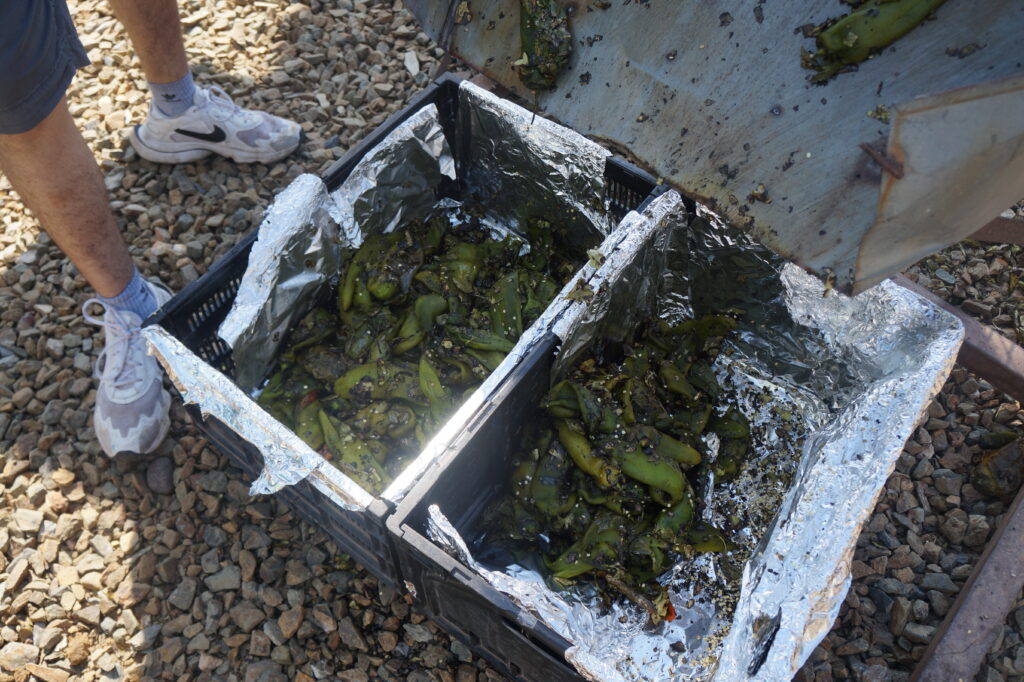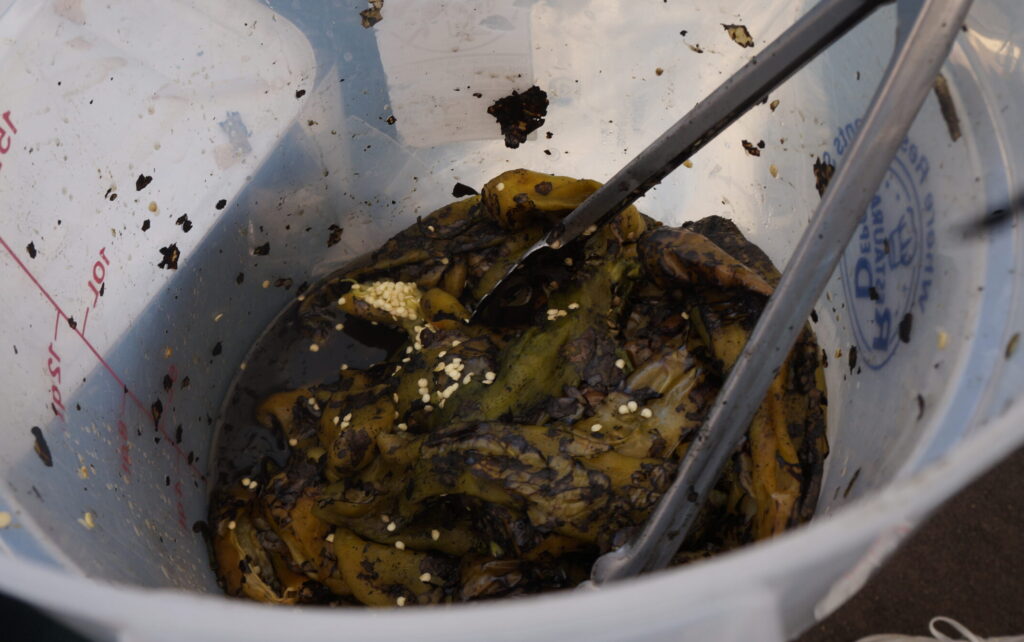 purchase right at the market: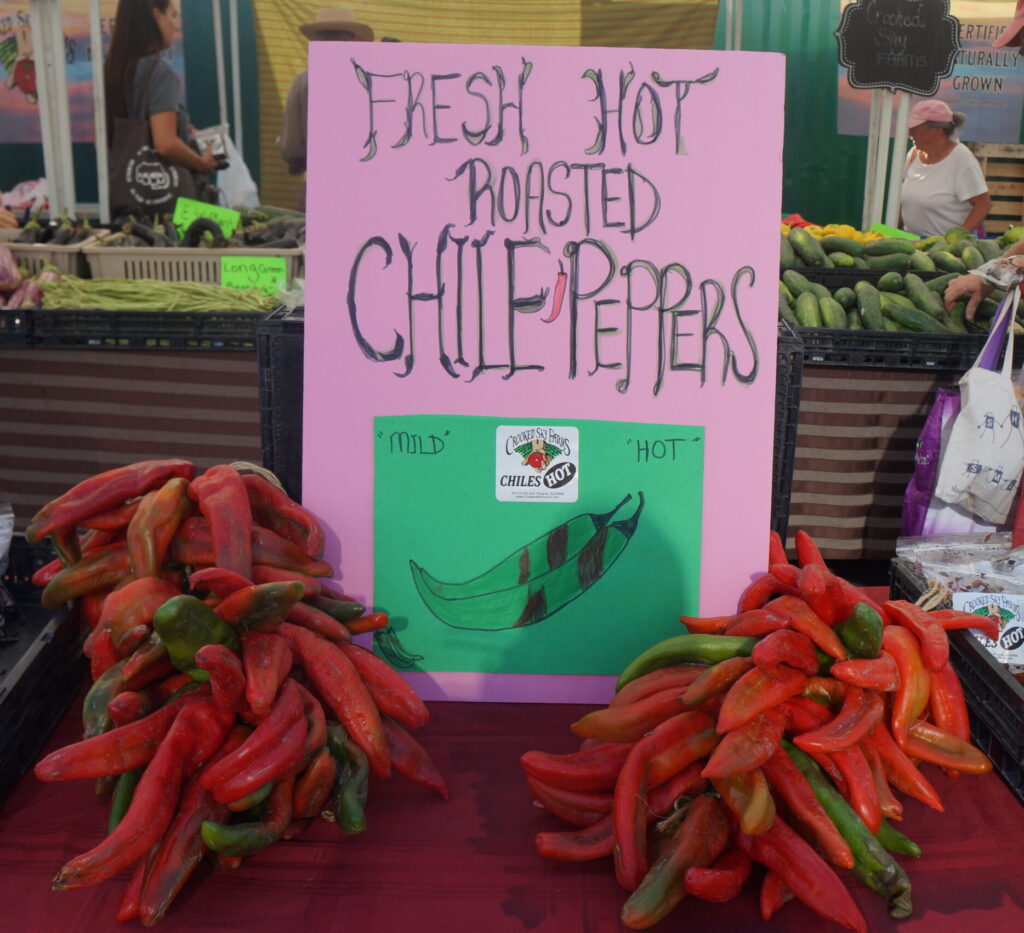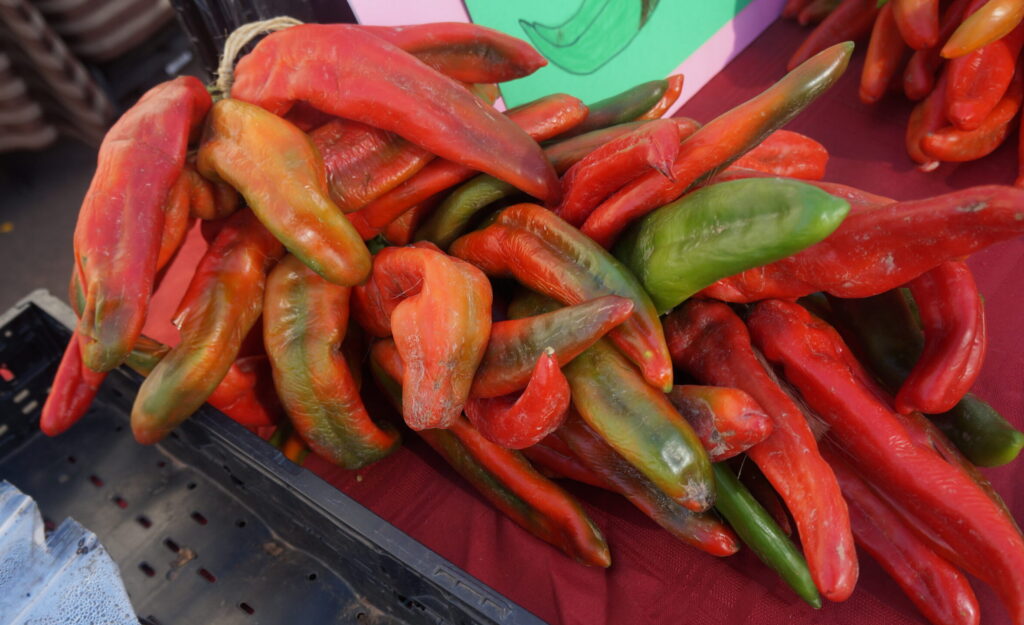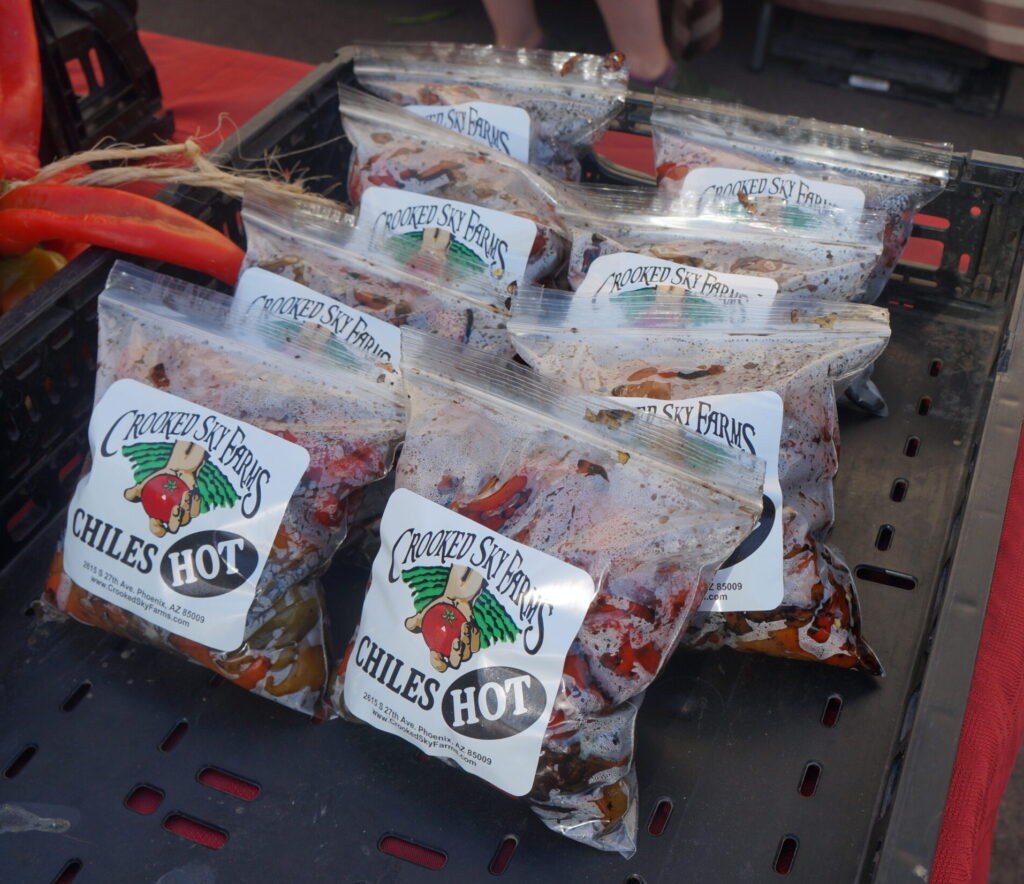 chile pepper recipe inspiration:
to savor the flavor of these delicious chile peppers at their peak season, I decided to make a salsa that I could freeze and have for months after. The recipe for the salsa is the exact same measurments and as my Homemade Salsa Verde. The only difference is that instead of using jalapeño peppers, you simply use the hot chile peppers. You can purchase all the other ingredients for this salsa right at Crooked Sky Farms. You'll need tomatillos, white onion, garlic, cilantro, and of course the mild or hot chiles.
(remove the tops from the chile peppers)
mild chile pepper, corn, and cheese tacos
wash and remove the seeds from mild chile peppers
fry the peppers in a pan with some oil on medium heat

cook an ear of corn (I used Crooked Sky Farms peaches and cream corn)

add a layer of the hot chile salsa to the bottom of tortillas
add the mild chile peppers and corn

add cheddar cheese and enjoy with more salsa on the side!
I also added some nutritional yeast on top for some more protein 🙂
Posted in Agriculture, All Recipes, Chef, Downtown Phoenix, Gardening, Local, Recipe, Recipe Box, Summer, Sustainability, Taste of the Market, Vendor Feature, Vendors, What's In Season