Homemade Salsa Verde
Something that I always have in my fridge but have never made from scratch before is salsa verde. Don't get me wrong, I love all kinds of salsas, but salsa verde is definitely my favorite. The tomatillos at Crooked Sky Farms the past few weekends have inspired me to try to create my own using all local and fresh ingredients from the market. The process was actually a lot easier than I was expecting it to be, and it was the freshest salsa I have ever had.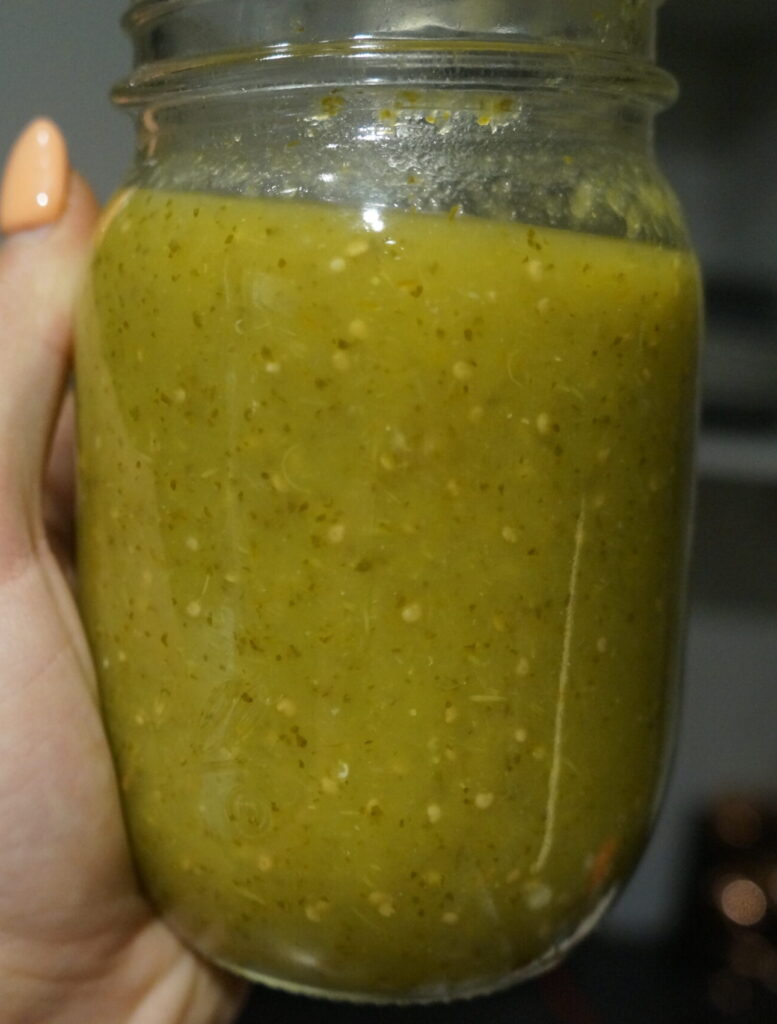 fresh produce from local farmers
Crooked Sky Farms:
Duncan Family Farms: 
Al Hamka Farms
ingredients
1/2 lb tomatillos (or green tomatoes)
1/2 white onion
4 jalapeño or serrano peppers
4 cloves of garlic
1/4 cup chopped cilantro
1 tablespoon olive oil (I used Hatun's jalapeño infused)
salt and pepper to taste
the process
remove the husks from the tomatillos and rinse the sticky reside off

chop the (half) onion in half (technically quarters)

remove four cloves of garlic from the head

cut the top off the peppers (remove the seeds for less heat, and keep the seeds for more)

add all the ingredients besides the salt, oil, and cilantro to a medium pot and cover with water

bring the water to a boil, reduce the heat and let simmer for 10 minutes
 add all the contents and cooking liquid to a blender with the cilantro and salt

blend until smooth (about 30 seconds)

heat the oil up in the same pot

for this recipe I decided to use Hatun's jalapeño infused olive oil which added a wonderful flavor and kept my ingredients local, but any cooking oil will work

add the contents of the blender back to the pot with the oil

let the salsa simmer on medium heat for about 20 minutes

for a thicker salsa, add more cooking time

transfer the salsa into an airtight container or serve right there!
this recipe made about 16 fl oz. of salsa! I kept half of it in an airtight container in my fridge and the other half in the freezer. This easy recipe is the perfect way to add some spice and flavor to all sorts of dishes! I added it to my eggs in the morning, tacos and burrito bowls throughout the week, and even just ate it with tortilla chips as a snack. I highly recommend making your own salsa, and I will be experimenting with more salsa recipes in the future! 🙂
Posted in Agriculture, All Recipes, Chef, Downtown Phoenix, Gardening, Local, Loyal Local, Market Life, Recipe, Recipe Box, Summer, Sustainability, Taste of the Market, Uncategorized, Vegan, Vendor Feature, Vendors, What's In Season