Welcome CFC's Newest Board Members!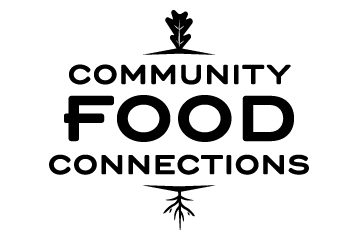 As we launch off an exciting year, we are pleased to welcome Community Food Connection's two newest board members! Their addition to the board will help to better position the organization as a critical leader in service to local growers and small businesses. Both will be key in implementing the strategic plan for the coming year, engaging in the planning process and shaping the impact of the organization.
The following individuals joined the board:

Rachel Galvez, who is the Marketing Partnerships Manager at Arizona Federal Credit Union began working with the organization as a sponsor three years ago. Rachel has shared both her personal passion for the market and expertise in business development.
Sara Dolan, who is the Farm Manager at Blue Sky Organic Farms, brings her on-the-ground experience as a grower to the board. She strongly believes in natural living that supports our environment. She went on to share why she wanted to join the board in the first place.
"I am looking forward to adding a farmer's perspective to the CFC board. My intention is to allow for a greater understanding of small scale, local farming. In this way, we can join together as a board and as a community, sharing in the successes, as well as challenges of this industry."
Our new board members will provide diverse views and expertise that will further our collective work at Community Food Connections and through the farmers market.
Please join us in welcoming our newly-elected Board members!
Wondering who else sits on the Community Food Connections Board? Meet our board.
Posted in AZFCU, Board Members, CFC, Non Profit, Vendors