Extreme Weather Precautions
As we adapt to our new location, it's important that you come prepared while shopping in the summer, especially since we don't have shade structures installed yet.
HEAT: If we feel that temperatures are extreme and unsafe during market hours, we will close early. Therefore, it's best to shop early!
RAIN: Downtown is a 'rain or shine' market and will continue to operate when raining. However, in the case of lightning or torrential rains, the market will close.
WIND: If high winds or a dust storm roll through, the market will close.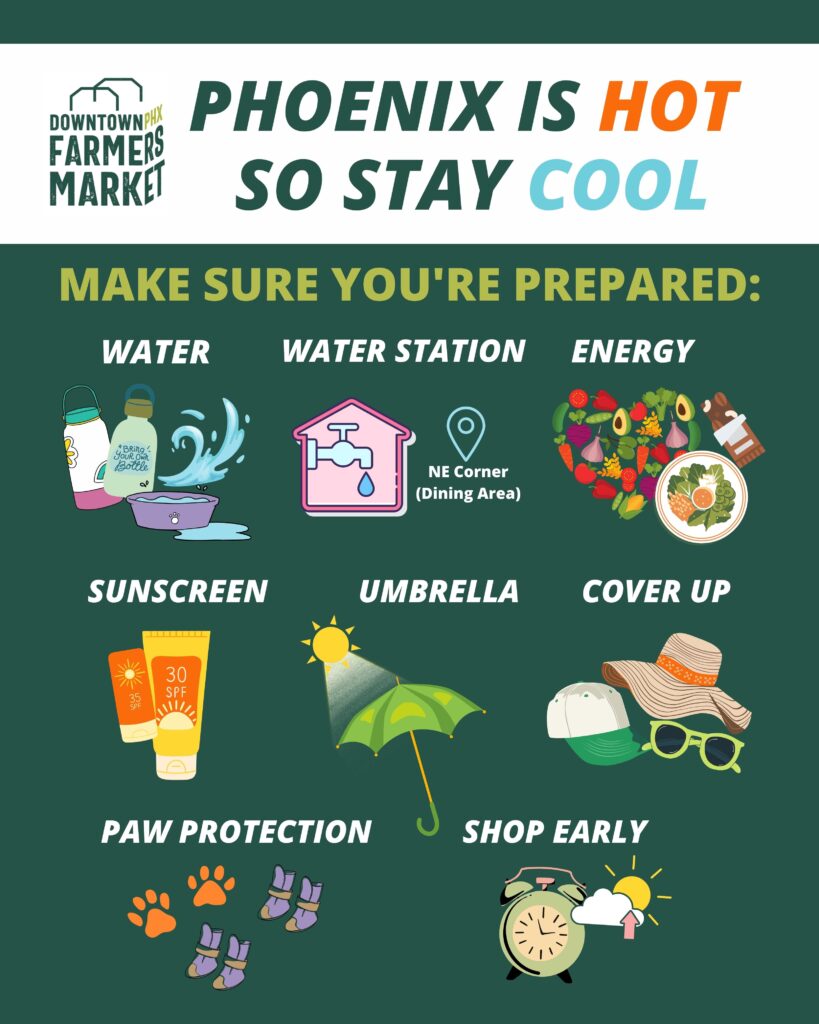 Posted in Sub, Summer