Curbside Pickup Through Online Ordering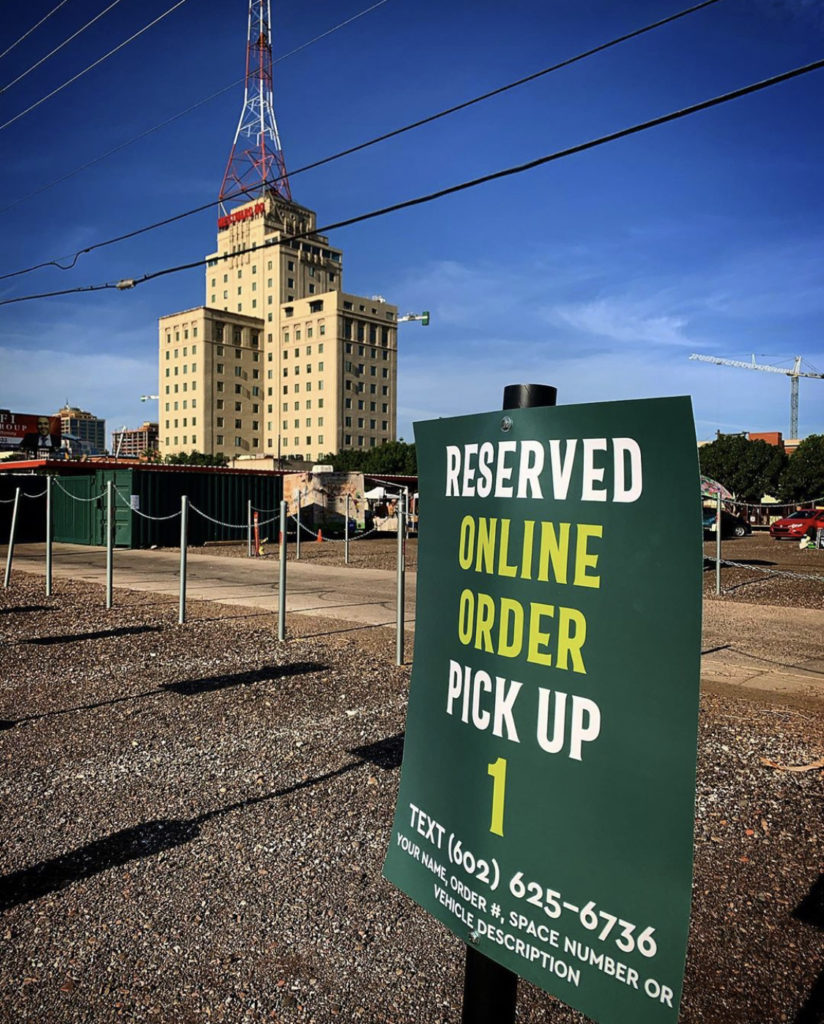 We're excited to offer more ways to shop the Market with Downtown Phoenix Farmers Market Online Ordering. Each week from a selection of local products selection featuring some of the freshest, high-quality foods the farmers market has to offer.
Here's how it works:
Pre-order

your groceries online Monday – Wednesday.

After you submit your order, be sure to specify your preferred pickup time from the Downtown Phoenix Farmers Market.

On Saturday, park in our free lot on the southwest corner of 1st Street and Mckinley. Give us a text when you arrive and one of our team members will bring the order to your car.
While the Downtown Phoenix Farmers Market is open as an essential service, we're working on new ways to support our farmers and keep our community nourished during this crisis. If you're not able to shop at each stand at your farmers market, you can now support local farmers and food makers by ordering fresh food for contactless curbside pickup at the Downtown Phoenix Farmers Market, each Saturday from 11 am – 3 pm.
Every week we are adding more of your favorite market items for online ordering! We add a $7 service fee to all orders, which covers transaction costs and employs our staff in new ways at the market! All farmers and food producers are paid retail prices for their products and you're also supporting the farmers market.
Posted in Double Up Food Bucks, Downtown Phoenix, Market Life