We Tour Our Farms
We strive to perform farm tours annually with each of our growers found at the market. We like to do these for several reasons. Part of the process is to better understand the practices and techniques that our farmers use. We also like to ensure that everything that is being sold at the market is indeed being grown locally. It also gives us a chance to highlight our local farmers and increase the transparency in the farm to table process. Overall, it provides us with an opportunity to strengthen the bonds with our farmers and to learn from them. As we learn from them, we can help address the challenges they face and build their capacity. Together, we can strengthen our local food systems by supporting our small farmers.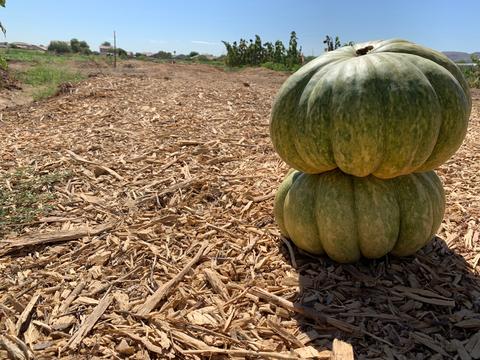 This past week we met with Hussein Al Hamka, who arrived in the US several years ago through the International Rescue Committee. Originally from Iraq, he has been a farmer for a majority of his life. He produces a majority of his produce in South Phoenix at Spaces of Opportunity, which is a wonderful community co-op of community gardeners, and farmers. The entire space is on a nineteen acre plot of land, of which twelve acres are currently in use by fourteen different farmers. Created in 2017, the space now houses two in a half acres of community gardens. Roughly 150 plots are found within the community garden, which start at $5 to rent per plot/month. There are a diverse set of growers on the land, which include farmers from Togo, Sudan, and Central America.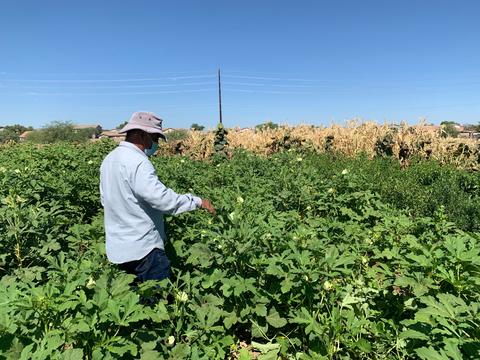 Hussein helps manage the land while providing guidance to up and coming gardeners and small scale farmers. He grows the most out any other farmer in the space, and has a unique irrigation strategy. For a typical crop that takes 90 days from seed to harvest, he'll only irrigate it six times during that entire time. Considering it's the hottest time of the year in Phoenix and he irrigates only a handful of times throughout a growth cycle is pretty amazing. Even more, he has a diverse set of crops being grown. During our visit, we encountered an abundance of okra, many varieties of peppers, summer squash, and melons just to name a few. Furthermore, he doesn't use any chemical fertilizers of pesticides on any of his produce. He builds his soil through creation of his own compost and horse manure.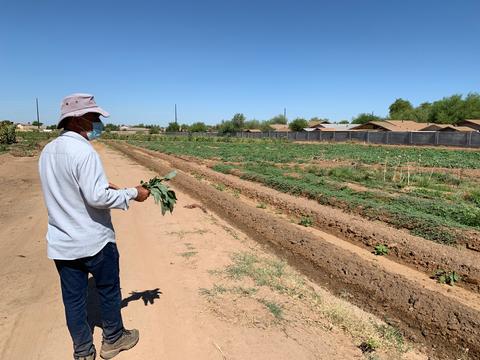 Hussein is a book of knowledge when it comes to farming in the low desert. He is happy to help other growers in his community and share his practices. Make no mistake, while he makes his work seem easy, it is a strenuous job that requires intense labor and many hours spent outside. He has access to an on site walk in cooler, which he temporarily stores his produce before selling. All of his produce sold at the Downtown Phoenix Farmers Market is harvested within a day or two of Saturday mornings. When he isn't selling his produce at the Downtown Phoenix Farmers Market, you can find his produce at the Spaces of Opportunity market every Saturday night from 7-9pm. You can find more information about Spaces of Opportunity here.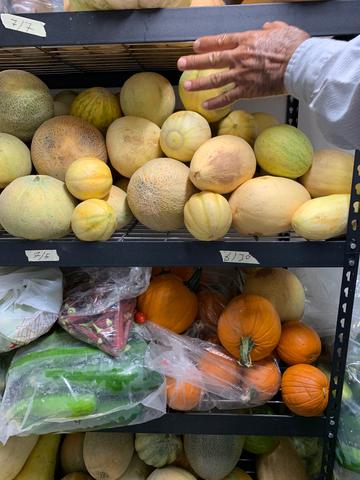 Posted in Agriculture, Vendors