FMNP Season Is Here!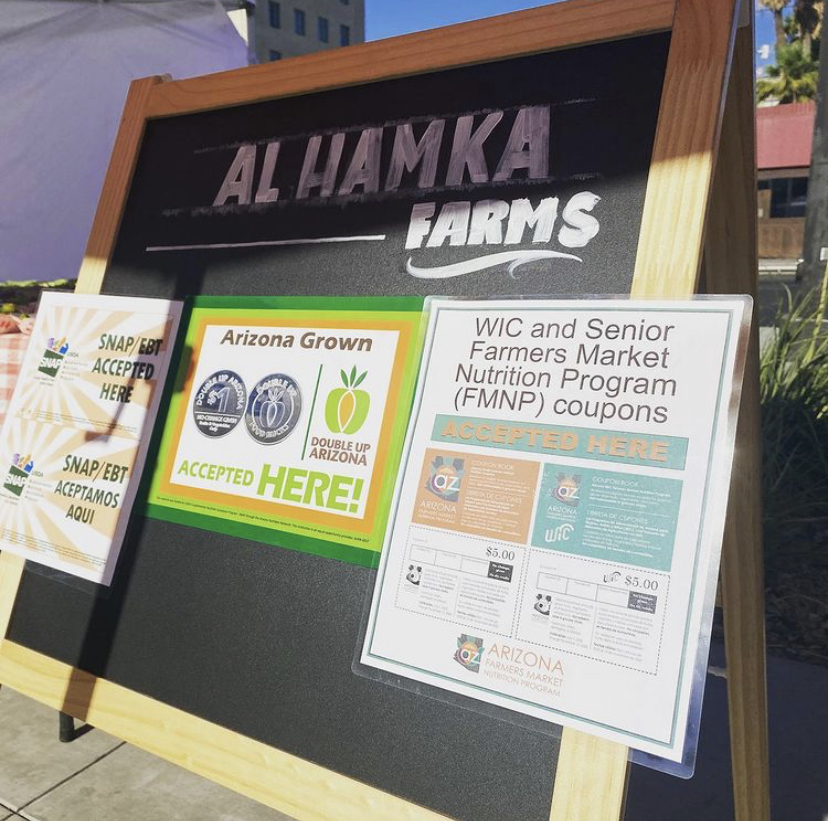 The Downtown Phoenix Farmers Market is proud to participate in the Farmers Market Nutrition Program, which provides seniors, new mothers, and families with coupons that can be exchanged for fruits, vegetables, and fresh-cut herbs at farmers' markets.
The Arizona Farmers Market Nutrition Program provides $30 for WIC families and $50 for Seniors to shop for  Arizona-grown fresh fruits, vegetables, and herbs. Each coupon booklet contains $5 coupons that can be used throughout the FMNP season*. You can pick up your coupons at the Downtown Phoenix Farmers Market information booth.
*This year's FMNP season has been extended from February 2021 to November 2021!
Read about the program, how to shop, and other ways to access more fresh food at the farmers market through our SNAP/EBT and Double Up Food Bucks program which is currently offering UNLIMITED matching during the pandemic. Details online here.
Posted in Agriculture, Double Up Food Bucks, FMNP, Vendors