Hadley Farmship Greens
Charly Calbom from Hadley Farmship cultivates a variety of heat resistant crops on his half-acre urban farm in Southwestern Phoenix. Some are native to the Sonoran Desert, while others are indigenous to Southeast Asia, and parts of Africa. Like all of our local growers, he puts in many hours of physical labor to provide fresh, healthy produce for our community.
Below are brief descriptions of each of the greens he produces. Shop his produce packages here.
Callaloo is a cultivated amaranth green. It has red centered leaves with bright green margins. Robust spinach flavor.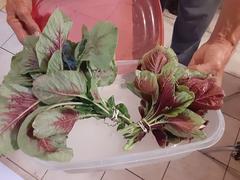 Molokhia has saw-toothed leaves that come to a point at the top and have small tendrils at the base of each leaf. It has a bitter taste when consumed raw and when cooked it releases a viscous mucilage from the leaves.
Okra has a mild, almost grassy flavor. When cooked it releases a mucilage that acts as a natural thickener. Try sauteing them whole, or cut up with or without other vegetables.
Quelites (Amaranth Greens) has a coarse texture that holds up well under high heat. The taste is nutty and sweet. Both the stems and leaves are edible.
Verdolagas (Purslane) is a lemony, crunchy, mild green with tender leaves. You can consume it raw or cook it lightly in oil with other vegetables.
Vine Tips are greens with young leaves. The tips themselves are packed with flavor. The stems are a great fiber and silicon source. Try sauteing them with other vegetables.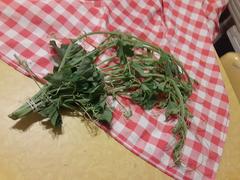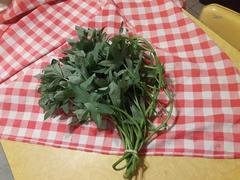 Young Tambuli is an edible gourd. Picked young they are like zucchini. When sliced they look like green apples.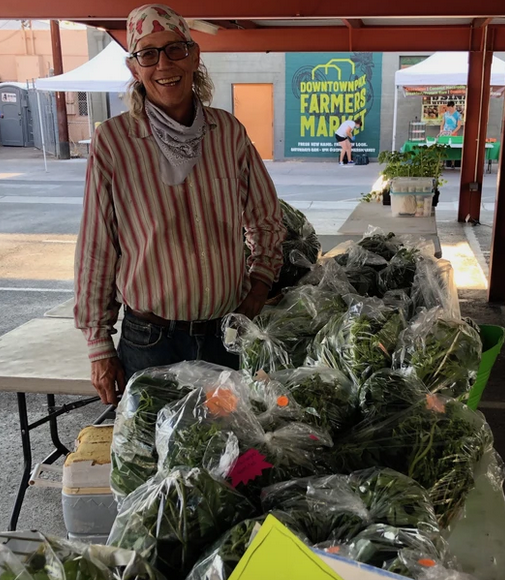 Posted in Agriculture, Gardening, Recipe Box, Vendor Feature