The Fight for Community Food Access with Nutrition Incentive Programs
Sufficient consumption of nutritious fresh fruits and vegetables is essential to the health of individuals and our community, but the reality is access isn't available to all citizens equally.  We work in a collaborative network of partners committed to reducing food insecurity barriers through a number of programs providing additional ways for the community to shop fresh food directly from the farmers market. Thanks to the hard work of Pinnacle Prevention and USDA funding the FMNP is available again this season.
The Arizona Farmers Market Nutrition Program provides $30 worth of farmers market coupons to buy Arizona-grown fresh fruits, vegetables, and herbs. Each coupon booklet contains 6 (six) $5 coupons. Eligible customers can pick up their coupons at the Downtown Phoenix Farmers Market information booth.
Who is eligible?
Families who are participating in WIC and seniors who are 60+ years of age and participating in CSFP/Senior Food Box Program.
What to shop?
Arizona grown fresh fruits and vegetables, including herbs.
Important 2020 Season Dates:
Last day to pick up coupons: September 30, 2020
Last day to spend coupons: November 15, 2020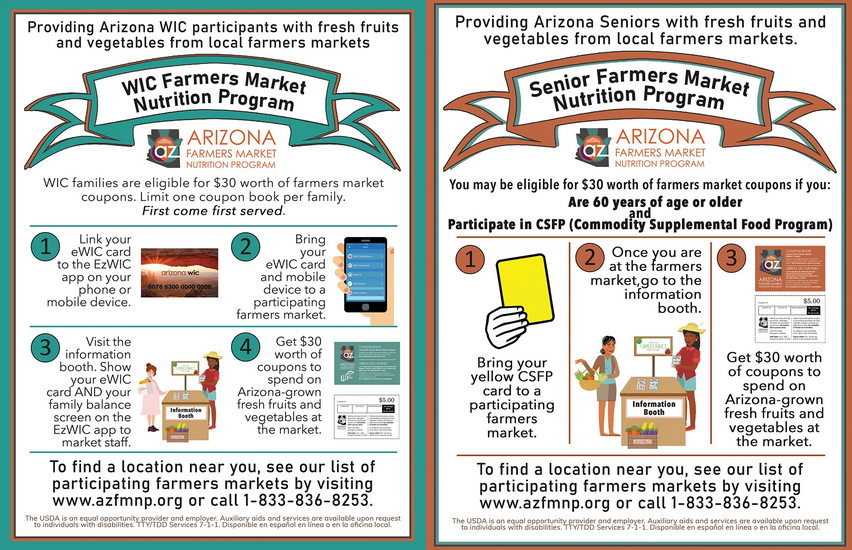 Shoppers can find even more ways to shop, including those who shop with EBT or P-EBT.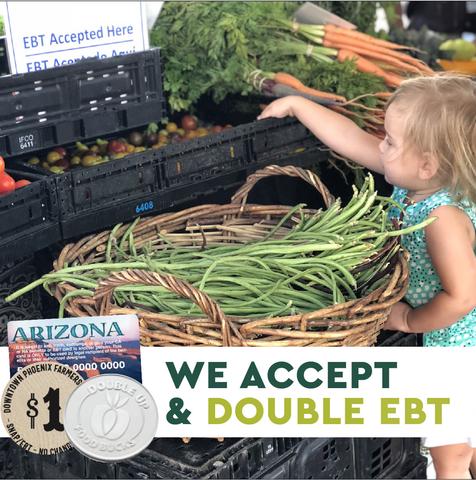 Posted in Agriculture, Double Up Food Bucks, Vendors