Blue Sky Organic Farms Needs Our Help!
Displaced by development, Blue Sky Organic Farms needs our help to get started on a new piece of land.
Pinnacle Prevention is raising these funds on behalf of Blue Sky Organic Farms. 100% of donations will go directly to Blue Sky.
Fortunately, there's good news. Blue Sky Organic Farms has partnered with a local rancher to lease 40 acres of land – but they need our help. They need to immediately invest $250,000 for an irrigation system, power infrastructure, and preparations for the upcoming planting season.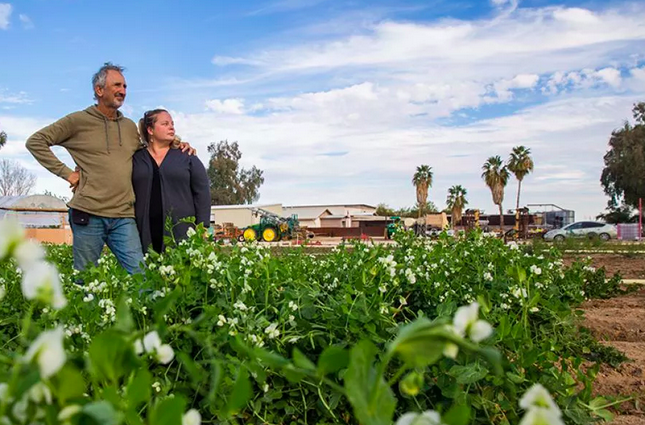 During an already challenging year, these unexpected expenses will deeply impact the farm's ability to continue feeding thousands of local families. We need to help get them settled so they can keep growing delicious vegetables as soon as possible.
Blue Sky Organic Farms is a core source of high-quality local produce that nourishes Arizona's hunger-relief programs. Owners David Vose and Sara Dolan are community-minded pillars of the local farming community in Arizona.
Thank you for pitching in as we work to preserve farmland for generations to come. Every penny of this fundraiser will go directly to David and Sara's farm.
Please share the link with friends – everybody eats!
Learn more about Blue Sky Organic Farms – Watch Local First Arizona's Good Food Finder Film Series: The State of Arizona Farmland.
Posted in Agriculture, Community, Fundraiser, Vendor Feature, Vendors