IRC Donations
The International Rescue Committee (The IRC) in Phoenix is committed to bringing their refugee clients from harm to home. As a part of that commitment, they provide them with necessities – such as clothing and household items – they will need to start rebuilding their lives here. To do this, the IRC relies on donated items from community partners that are passed into the hands of their clients.
This spring the Downtown Phoenix Farmers Market will serve as a site for community members to donate unused, new items.  Donations can be delivered to the Information Booth, Saturdays 8am – 1pm, through May 8th.  Some of the most urgent needs include an emphasis on new towels, socks, underwear, and bras.
A full list of items we're collecting includes:
Clothing – (children, women, men)
Jackets
Blazers
Dress shirts
Slacks
Jeans
Dresses
Undergarments (new)
Shoes
Hats and belts
Household Items
Linens
Pillows and pillowcases
Blankets
Table cloths
Shampoo
Body wash
Body lotion
Deodorant
Soap
Toothbrushes
Toothpaste
Diapers
Build A Kit to Donate – Read the details online here.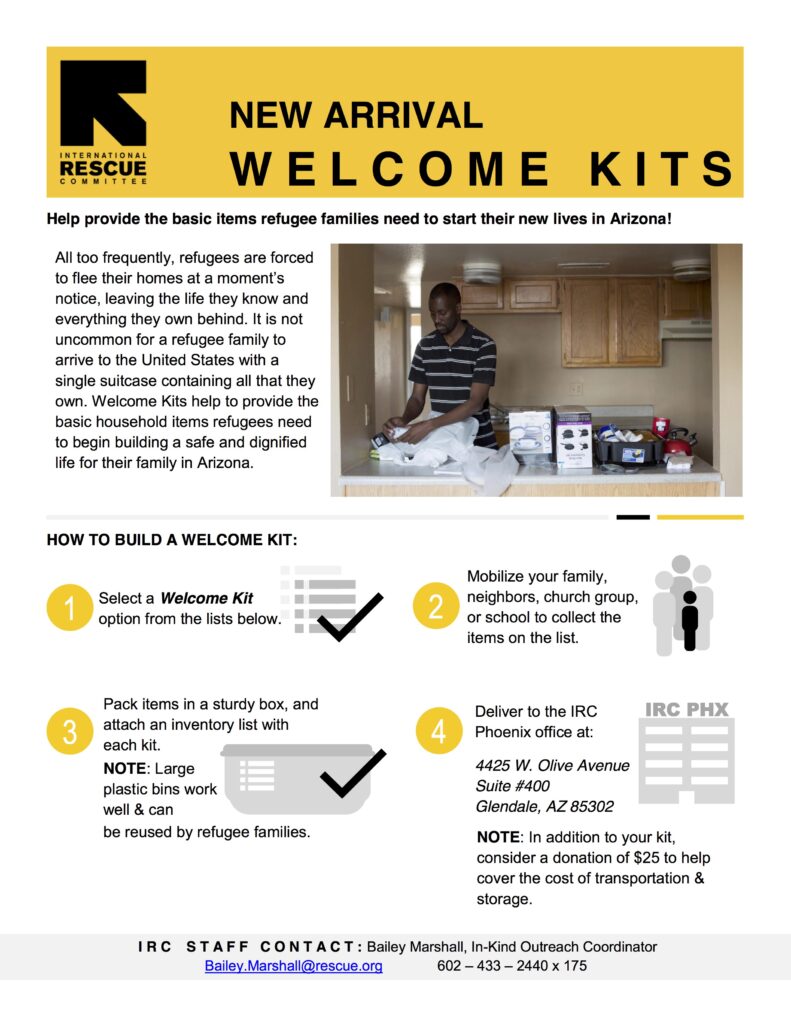 Posted in Community, Downtown Phoenix, IRC