Healthy Stuffed Peppers
With an abundance of peppers and squash available this time of year, we'd like to share a recipe produced by Beatriz Garcia. She was kind enough to share her stuffed bell pepper recipe that uses ground turkey, brown rice, black beans, and quinoa for a protein-packed, healthy dinner option. Of course, feel free to substitute ingredients accordingly with other market goods!
A note from Beatriz: If you are feeling adventurous then you could substitute the roasted peppers for spaghetti squash in this stuffed peppers recipe. Stuffed peppers or stuffed squash recipes can be pretty forgiving as to what you include for the filling. The trick, of course, is to make sure all the ingredients complement each other. Feel free to experiment and include your favorite ingredients.
You can find bell peppers from Crooked Sky and Golo Farms. If you want to experiment with hot peppers, the Golo's also have poblano peppers available from time to time. Al Hamka Family Farm has an assortment of winter squash to choose from for your stuffing options if you're going that route! The Proper Beast has got you covered for more meat options at the market as well!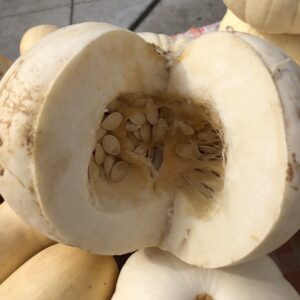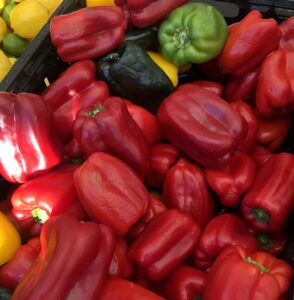 Posted in All Recipes, Recipe, Recipe Box, Summer, Taste of the Market, Vendors, What's In Season