Vegan Pesto Recipe
As I was walking through the Downtown Phoenix Farmer's Market this past weekend, I passed Maya's Farm and immediately smelled the strong aroma of fresh basil. With lemon season coming to a close, this sparked an idea in me to create some homemade pesto. Pesto has always been a favorite of mine to add to any pasta, sandwich, or pizza, and after seeing numerous brands making vegan pesto, I wanted to try it on my own with all local ingredients. This 10 minute recipe is super simple and will add an explosion of fresh flavors to any dish.
Fresh ingredients from farmers and vendors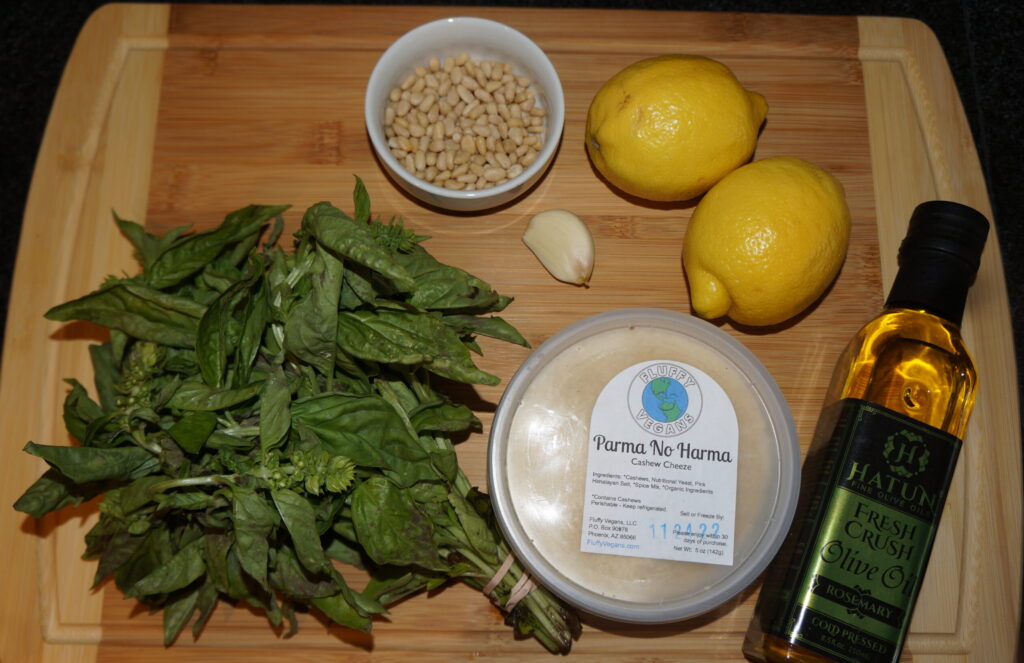 I just could not resist picking up this basil from Maya's Farm, it does not get much fresher than this:
I then stopped by the Community Exchange Table to grab some local lemons before they are out of season:
Parmesan cheese is typically a essential ingredient in pesto, but thanks to Fluffy Vegans this recipe can stay dairy free!
I picked up a container of their "Parma No Harma" which is made from cashews, nutritional yeast, and various spices. I typically just replace the parmesan cheese in pesto with nutritional yeast, but using this parmesan alternative from Fluffy Vegans really took the flavor to the next level!
I had some rosemary infused olive oil in my pantry from Hatun olive oil which can be found at the market every Saturday!
Hatun has a variety of flavors to choose from that they infuse their fresh crushed olive oil with, and they are all delicious!
Ingredients
2 cups packed basil leaves, large stems removed
3 tbsp pine nuts
3 tbsp Parma No Harma (or nutritional yeast)

can add more if you like a cheesier flavor

1 large clove of garlic
3 tbsp lemon juice
3 tbsp olive oil (I used Hatun's Rosemary Infused)
1-4 tbsp water (depending how thin you want it)
salt to taste
The Process
 start by removing the leaves from the basil and pack them down until you measure out 2 cups

pack the basil into a blender or food processor with the pine nuts, Parma No Harma, garlic, lemon juice, and salt.

blend until the mixture become a paste like consistency

if using a food processor, you may need to scrape the edges down during the process
or if you are using a blender, turn it off, scrape the edges down, and reblend a couple times.

add the olive oil 1 tbsp at a time

if using a food processor, you can do this while blending
if using a blender, simply turn the blender on and off and add 1 tbsp at a time

finally, add however many tbsps of water to make the pesto the consistency you are looking for

for pasta sauces, I recommend adding a few tbsps of water to make it a thinner
for pizza sauces or marinades, I recommend avoiding the water or simply adding 1 tbsp

I always like to taste it and add salt and/or Parma No Harma if it is needed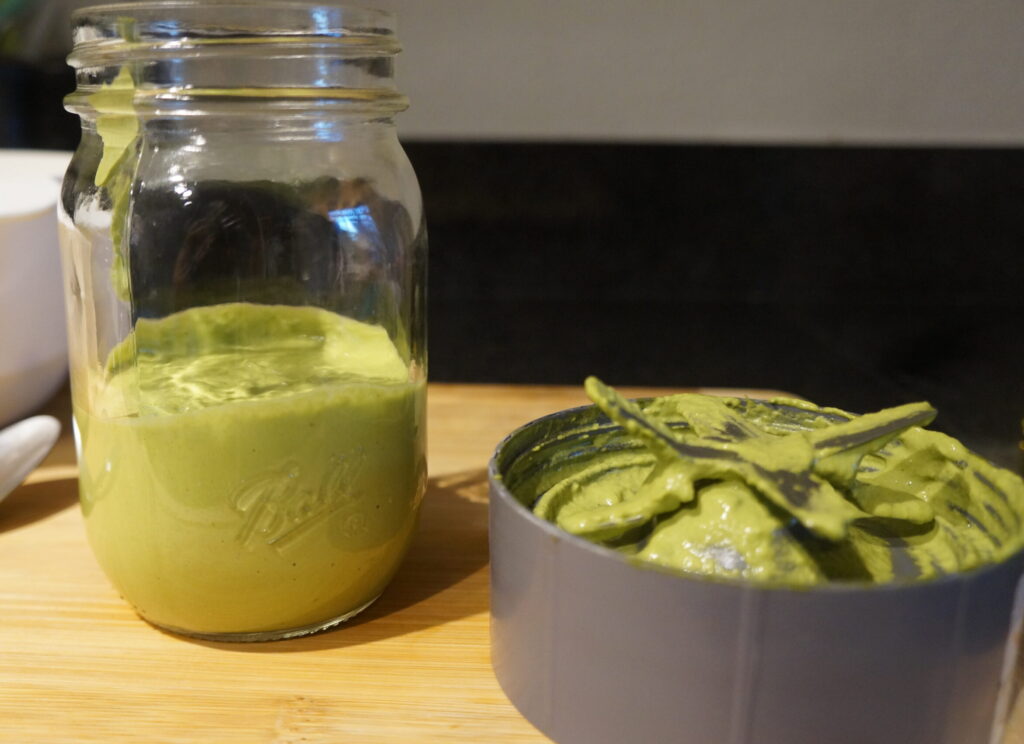 storing your pesto
the pesto can be stored for up to 10 days in an airtight container in the fridge.
This vegan pesto is truly the perfect way to add great flavor to a variety of dishes! If you want some inspiration on tasty ways to use it, check out my vegan pesto pasta recipe featuring other fresh ingredients from other vendors and farmers at the market! : Roasted Tomato Pesto Pasta (Vegan)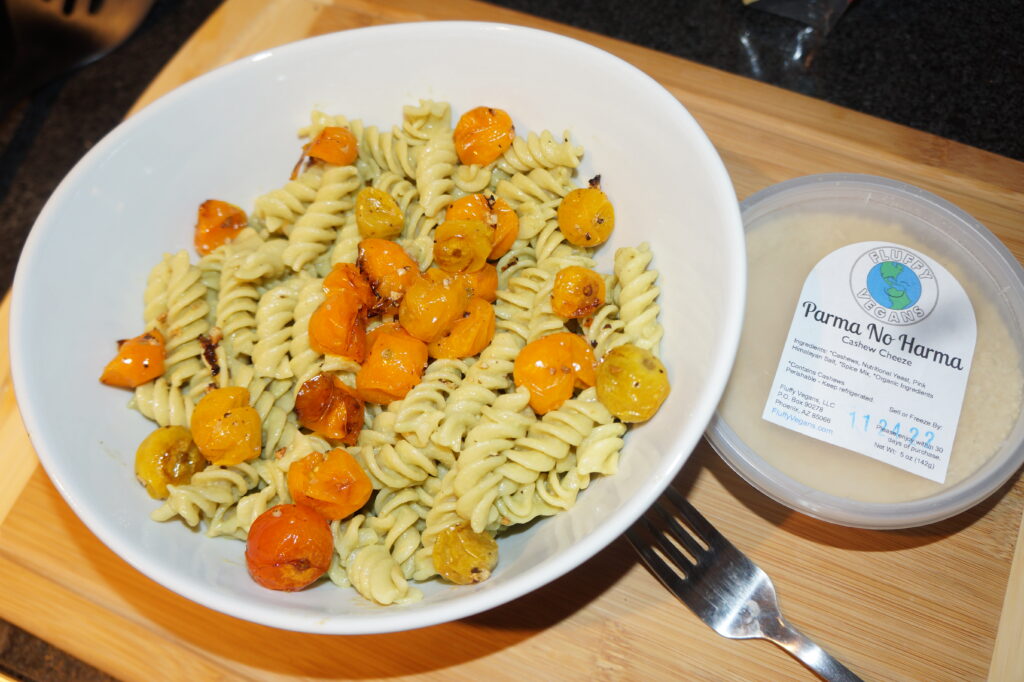 Posted in Agriculture, All Recipes, Chef, Double Up Food Bucks, Gardening, Local, Loyal Local, Market Life, Recipe, Recipe Box, Summer, Sustainability, Taste of the Market, Vegan