Summer Squash Fritters
Summer Squash Fritters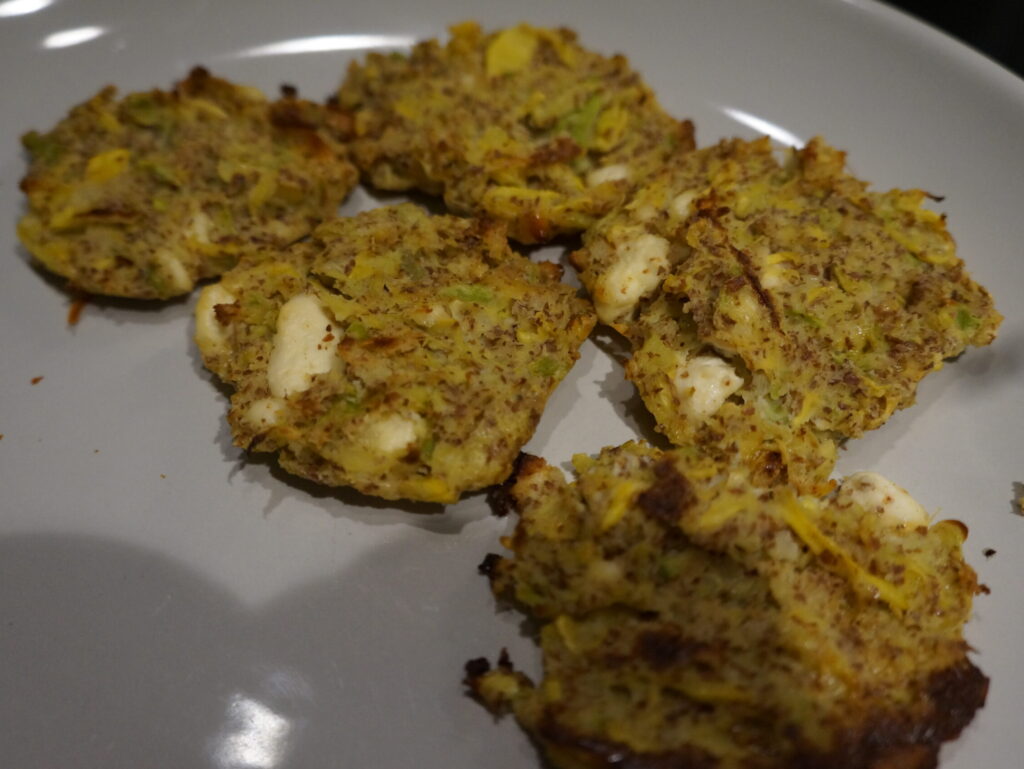 With the abundance of summer squash at Crooked Sky Farms this weekend, I was inspired to experiment with a few recipes. These summer squash fritters came out so good both in the oven and the air fryer! They have a crunchy outside with a delicious and soft inside. I used a combination of almond flour and breadcrumbs with eggs to bind everything together and they were so tasty you would never believe they were made from almost all vegetable. They will hold up well in the fridge for a week or can be kept frozen, making it super easy to keep them as a healthy but fast side dish.
fresh summer squash from Crooked Sky Farms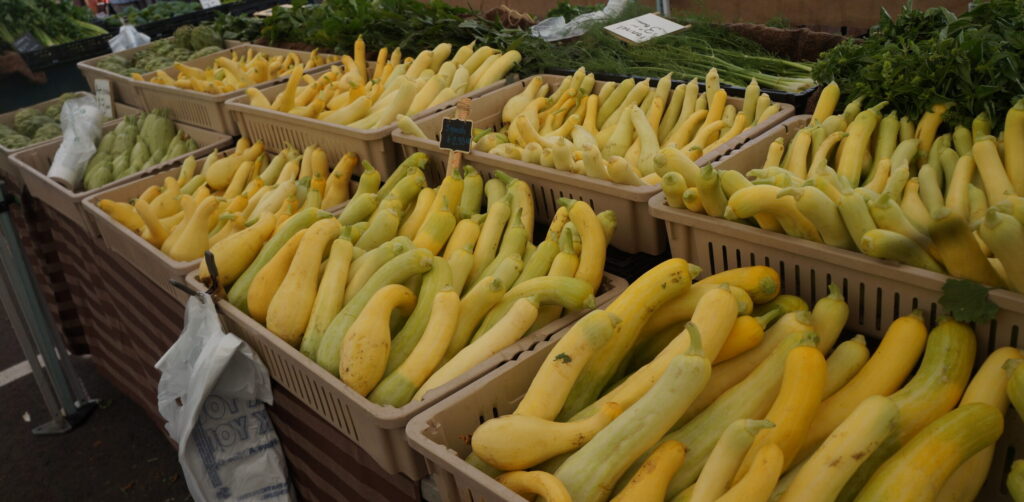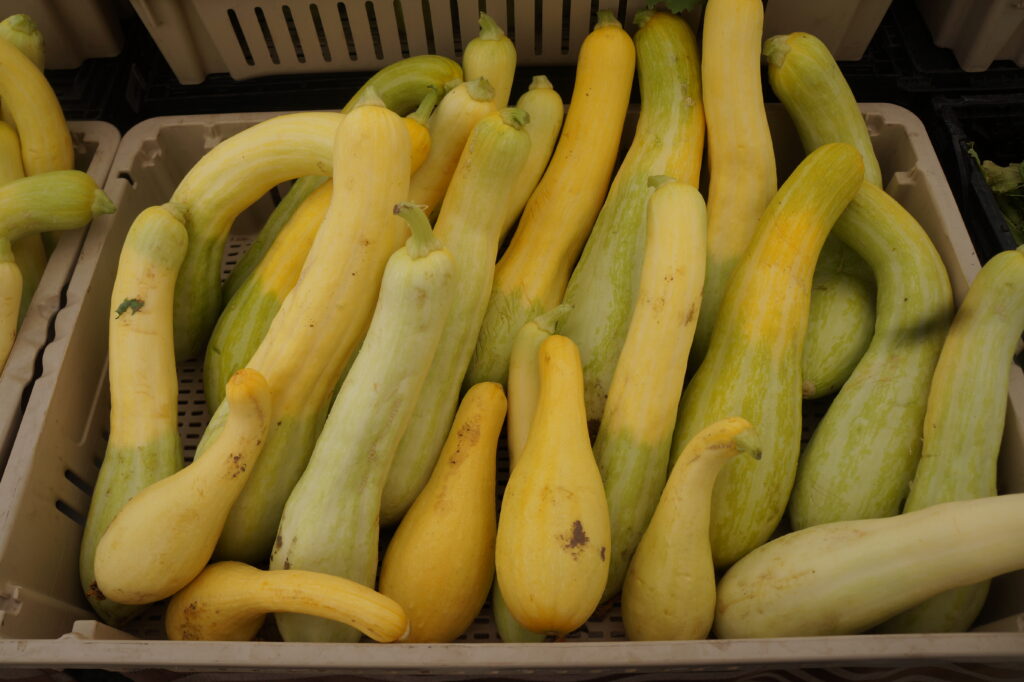 ingredients
2 medium sized squash, grated
2 tablespoons salt
2 cloves garlic, minced (I got mine from Horny Toad Farm)
1 teaspoon black pepper
2 large eggs
1/4 cup feta cheese
1/4 cheddar cheese (or your favorite cheese)
1/2 cup almond flour
3-4 tablespoons panko breadcrumbs
the process
begin by removing the tops and bottoms from the squash

grate the squash into a large bowl (I just used a cheese grater)

cover the squash with the salt and let sit for 10 minutes
preheat the oven to 425 or air fryer to 375 degrees Fahrenheit
once the ten minutes is up, drain all the excess water from the squash by squeezing it out with your hands and transfer to a different bowl

take two cloves of garlic and mince them

whisk together the squash, garlic, black pepper, eggs, feta, and cheddar cheese in the bowl

fold the almond flour into to the mixture and add the breadcrumbs until it begins to fold together

form the mixture into thin patties
to airfry:

cook the patties for 8 minutes on one side, flip them over, and cook for another 4-5 minutes; until golden brown on the outside

to oven bake:

place the fritters in a single layer on a non-stick baking sheet
bake for 10 minutes, flip the fritters over and bake for another 10 minutes
I think that the squash fritters came out amazing using both methods of cooking, but the air fried fritters definitely had more of a crunch. I served these as an appetizer with some hot sauce and tzatziki dip and they were so satisfying! The mixture of the squash, feta, and cheddar was amazing. They kept well in the fridge and the ones that I froze will be a very convenient source of veggies in the future. I highly recommend trying this recipe out with the abundance of summer squash that is coming our way this season!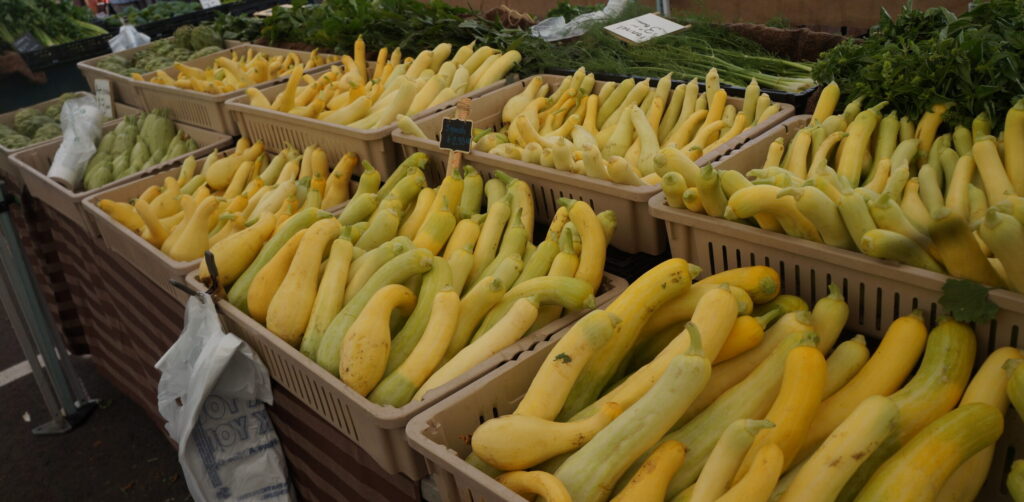 Posted in Agriculture, All Recipes, Chef, Community, Downtown Phoenix, Gardening, Health & Wellness, Local, Loyal Local, Market Life, Recipe, Recipe Box, Summer, Sustainability, Taste of the Market, Uncategorized, Vendor Feature, Vendors, What's In Season